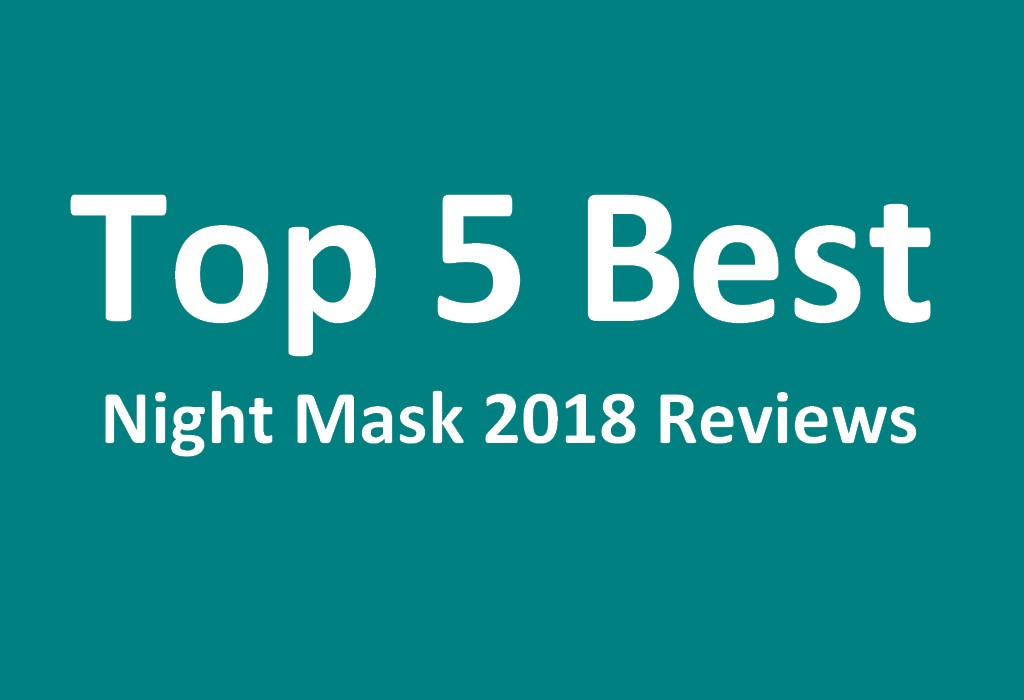 No one will deny the importance of sleep- 8 hours of sound sleep makes our body and brain healthy. But, there are very few who knows the impact of a good night sleep on our skin? It is like a treatment for our body cells and skin pots. A good night sleep can produce better, glowing and radiant skin. Do you want to accelerate that glow overnight?
In the age of WhatsApp and working side by side with the thousands of devices which emits different rays. It is not possible to have a healthy and radiant skin (By sitting idle and doing nothing to improve the skin texture). While we are sleeping, our body starts repairing the damage to the skin and keeps our body and skin sound as possible.
So, the time when we go to bed is a nice opportunity to provide our skin cells with the things via beauty regime they need.
We have penned down the top five Night face masks, you can wear while sleeping, and can make your defense against sun damage, hydrating of the skin and missing pigmentation.
What is a night mask?
For those who do not know, and to make the record straight one and for all- A night mask is a liquid which supposes to be worn overnight.
This is the product which you need to wear and apply as the last step in your beauty routine.
By applying the Night mask (There are a variety of face masks and each formula provides different benefits) you can expect to wake up with more hydrated, glowing, radiant and healthy complexion.
Top 5 Best Overnight Sleeping Masks For Dry Skin
Kiehl's Cilantro & Orange Extract Pollutant Defending Masque
Are you fighting hard against skin aging and skin elasticity?Environmental factors such pollution and free radicals are the biggest factor to boost the aging process.
Kiehl's Cilantro & Orange Extract Pollutant Defending Masque is the best product which can alleviate the negative process of environmental effects. You need to get this product to combat the environmental process and aging factors.
This makes surely will nourish your skin and provide it with a boost of defending upon application.
How to apply Kiehl's Cilantro & Orange Extract Pollutant Defending Masque
You need to apply a visible layer of this face mask after cleansing
Leave the layer on the face for 5 minutes and tissues off
Leave a thin layer of the product on the skin to work overnight
Sin Incdeepsea Hydrating Mask
For the dull and dehydrated skins, Skin Inc is the best product to go for. This mask may look unassuming, but this contains nutrient-rich deep sea water which hydrates, clarifies, nourish and brighten the skin at the same time overnight.
How to apply Sin Incdeepsea Hydrating Mask
Cleanse the face with the face was you use daily
Apply a very thin layer over your skin (not visible layer)
And in the morning cleaning it up with the solid water or rose water
Erborian Camellia Mask Eclair
South Korea is the most innovative in producing the beauty products and origin of Night maks. And this special product is the heart of Korea, promises radiance and hydration in equal measures.
Not only has the face mask combat against the environmental effects on the face, but it ensured the smoother and softer skin in the morning. Once you start using this you will be impressed with the results of it, and believe me, it will become the essential part of your beauty kit.
How to apply Erborian Camellia Mask Eclair
Apply a fine layer of the product in the evening.
In the morning, not rinse it off- after just waking up, massage the face first, and then rinse.
You need to use this twice a week to get a radiance glow on the face.
Dr. Andrew Weil for Origins Mega-Bright Dark Spot Correcting Night Mask
For those who are battling with pimples and dark spots, the product until now, according to me, is the best healer.
The liquid is lighter than the average night creams but rich in vitamin C. So, it is time to bring Dr. Weil into your bedroom to even out the sun damages and dark spots.
How to use Dr. Andrew Weil for Origins Mega-Bright Dark Spot Correcting Night Mask
Apply the product to your skin, and massage in using a circular motion, do not go so hard a gentle motion.
Use it nightly
Rinse off in the morning
SkinCeuticals Hydrating B5 Masque
Oily skin cannot be benefits from the hydration; it is the misconception most of us have. SkinCeuticals Hydrating B5 Masque is the best way to hydrate the oily skin overnight and get smoother, radiant, glowing skin in the morning.
It is formulated with hyaluronic acid and vitamin B5, the formula is the best tonic for the oily skin people. Leaves your skin supple and smooth and can be used for all skin types.
How to use SkinCeuticals Hydrating B5 Masque
Apply a thin layer over the entire face, after cleansing it with your favorite face wash.
Allow it penetrating for 10-15 minutes, and then massage the remaining product into the face.
You also can use this product on areas like neck, hands, knees, elbows, and feet.