Business
8 Ways to Save Money on Ecommerce Shipping for Sellers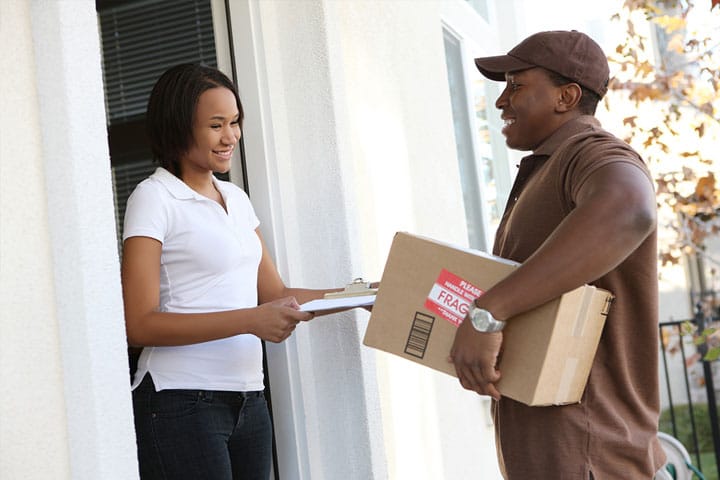 Ecommerce brands and sellers need to maximize profit margins and also keep prices low by minimizing expenses. One of the best ways for this is to save maximum on ecommerce shipping. Of course, shipping and logistics add quite a lot of operational costs for any online selling business.
Saving expenses on your product shipping can provide many business benefits. You can compete with other brands on prices when expenses are reduced. Customers always like little price discounts on quality products. Offering cheaper prices can make brands succeed in today's competitive marketplace.
Ecommerce shipping is one of the major concerns for sellers and retailers as well. There are some efficient implementations that can help you minimize shipping costs for ecommerce products. Here are some of the most efficient shipping costs saving techniques for ecommerce sellers and retailers:
1: Custom Designed Packaging for All Ecommerce Shipping Products
When you look at things in detail, it becomes evident that packaging is one of the biggest shipping cost contributors. Make your packaging too large for products and it will cost more than it has to. Use packaging that is too small, and it will end up damaging products.
Custom designed perfectly sized packaging is very important to reduce shipping costs for ecommerce sellers. Not only will you save money on packaging materials but also, smaller boxes will be easier and cheaper for shipping. Every product should get its very own custom designed packaging.
Ecommerce shipping often doesn't get the attention it needs. Sellers and brands quite easily just put a product in a box that is not meant for it. In the long run, custom designed product packaging has the potential to save lots of money for sellers.
2: Use Right Materials for Ecommerce Shipping Packaging
In addition to getting custom designed packaging, it is also important to get the right packaging materials. Cardboard is usually the material of choice for a large number of ecommerce products. The material has shown great ability to provide economical product packaging indeed.
Some of the major requirements from packaging materials for ecommerce shipping include:
Packaging materials should be able to provide product protection
Packaging should be light and small to reduce shipping costs
Rigid yet soft packaging materials offer best shipping experience
Use recycled materials to keep the overall industry costs low
Depending on the nature of your products, you will need different cardboard types and grades. Choose the right one to keep costs low. Parcel delivery companies in UK always advise ecommerce sellers to use the right packaging materials.
3:Select the Right Courier Service for Ecommerce Shipping
Selecting the right most suitable courier service is of great importance for ecommerce brands and sellers. You can design your product packaging in the best way and yet pay more than you need with courier services. There is always some cheap courier service in UK that is also best suited with features.
Ecommerce sellers need to find the right mix of service that suit their shipping and logistics needs. Make business partnerships with courier services and spend the least amount on ecommerce shipping and logistics. This would help your business save lots in the long term.
4: Intelligent Route Planning Can Save a Lot
One of the major reasons why shipping is so expensive is wasteful route calculations. Also, courier companies can treat each request separately dedicating the whole vehicle for one parcel. Intelligent more informed route planning is the way to go to save money.
For one, parcels from the same area should all or most be delivered with the same vehicle. This would save fuel and time costs. Secondly, avoid rush hours to save time and fuel costs as well. Make intelligent use of resources to reduce ecommerce shipping costs by the maximum amount.
5: Recycled Packaging Materials Are a Lot Cheaper
Packaging made from recycled materials is better for the environment and your wallets at the same time. Also, more environment aware customers would prefer purchasing from brands that use recycled packaging. According to a survey, recycled packaging can save more than 40% of packaging costs.
Packaging is of course a part of product shipping. Ecommerce sellers can save lots on shipping by using recycled materials. There is potentially no visible or functional difference in recycled packaging at all. It all works out just fine for brands and sellers saving money and improving public perception together.
6: Select the Right Shipping Method
There are many different shipping methods and modes to choose from for ecommerce shipping. Same day courier in UK service, next day courier, two-day, three-day courier and also economy courier are some options. For products that are not required urgently, any one of these can be made use of.
Same day shipping is usually the most expensive mode. Costs can double and also triple at times depending on the urgency, time of day and parcel features. Use the most suitable shipping method or mode to save your ecommerce business maximum profit margins anytime.
7: Box More Than One Product for Same Customer Together
Quite often, one customer buyers more than one product. However, when you parcel his/her products individually, courier companies will treat them as two separate orders. This will of course need two transactional fees to be paid. How inconvenient is that when shipping to the same address and person.
The best way to go around this is to package any number of products for the same customer together. Use any kind of bags or boxes on top of product retail boxes for the job. Make the whole package into one parcel that will incur just one transaction fee. This can save lots on ecommerce shipping for sellers.
8: Be Ready to Switch Courier Service When Needed
Quite often, new Courier Services in UK keep coming up. Or, existing ones keep lowering their prices and at time can also offer less expensive partnership deals. As an ecommerce seller, you should always be ready to switch courier service whenever something like this comes up.
Be on the lookout for better deals for ecommerce shipping needs. As soon as you find something, don't miss out on it. Also, it might be in the best interest to keep more than one logistics service at hand. Use the one most suitable for any given parcel or packaging delivery to save money.