Life Style
Secret Keto Diet for Quick Weight Loss – Keto Diet Hacks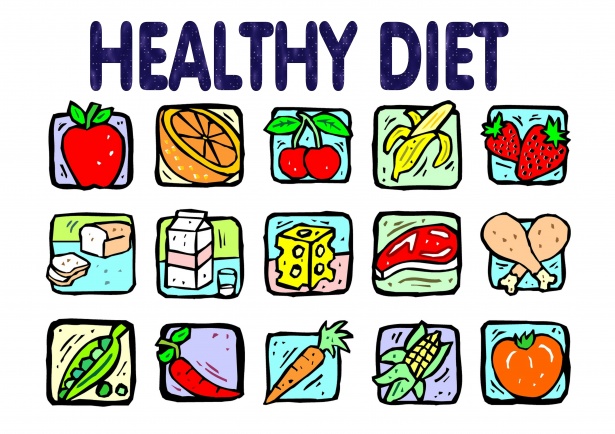 Following any diet is not easy and the hardest part of it is keeping at it consistently. There are several weight-loss techniques available. Fasting, dieting, and keto diet plans are just a few of the thousands of choices available when searching for weight loss information.
For the uninitiated, a keto diet is a balanced strategy in limiting your carb intake while increasing your fat intake. Most people tend to adopt the keto diet to lose weight. But actually, it has a lot more to give. The keto diet will help you improve and maintain stamina, clarity of thought, immune function, strength, and mood.
Here is a collection of the best keto diet hacks for weight loss:
1. Steer Clear of Setting Unrealistic Goals
Setting unrealistic goals is one factor that makes dieting more challenging than it needs to be. When looking for keto diet weight loss results, you'll come across notable changes that will inspire and motivate you but behind it is many struggle strategies and subtle changes. So the first thing to keep in mind is to get more realistic and compensating.
Calorie tracking is one of the methods that can assist you in losing weight and keeping it off. If weighing and estimating all that goes into your mouth isn't feasible for you, concentrate on the other keto diet hacks.  
2. Keeping Your Diet Simple
We know that maintaining a keto diet meal plan is a good option for losing weight, but the best weight-loss approach is one that is stable and long-term for you, and restricting your diet further is rarely the solution. Making your diet more complex would only make it more difficult for you to stick to it in the long run. So, follow the essential guide to the keto diet. Begin with basic food rules that are simple to enforce and maintain. Avoiding carbohydrate-rich food is a great start to achieve fantastic weight loss results by following a keto diet.
Make Keto Adaptation Easier for Your Body
For many keto dieters, the keto flu is the first roadblock on the path to weight loss. This thing can quickly be relieved by drinking a lot of water and taking salts. Try mixing intermittent fasting, caffeine, MCTs, and exercise in a way that meets the needs you to make the change to keto and ketosis as smooth as possible. Each one will assist you in your weight loss and maintenance efforts.
Use Long-Term Weight Loss Strategies to Help You Achieve and Maintain Your Goals
We should work on enhancing our lifestyle in such a way that helps us to lose weight quickly and to maintain it. This will decrease some of the internal challenges that most of us face when starting a new diet. One should follow a simple diet plan, do intermittent fasting, keep an eye on calorie and fat consumption, use caffeine to decrease appetite, and exercise regularly. All of these methods will make it much easier to lose weight and keep it off.
If you're not invested in anything, it isn't easy to improve it. By preparing your meals, you will get into the habit of eating healthy and avoiding cravings that could cause you to abandon your diet.