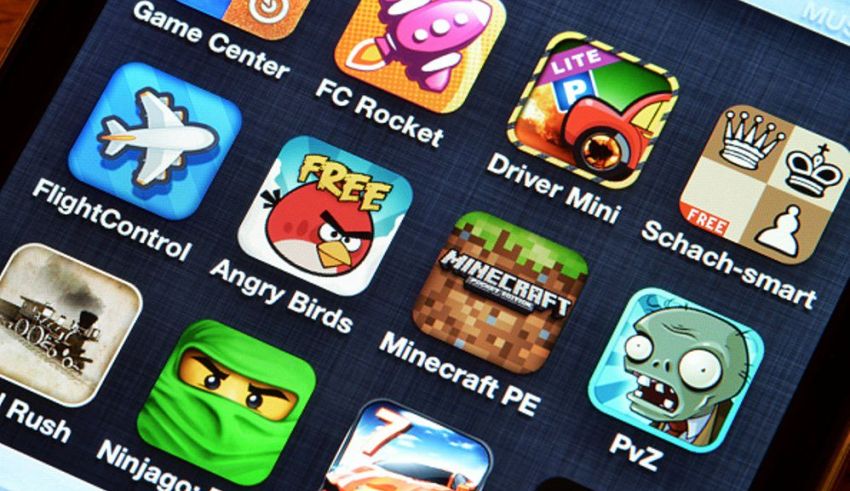 Are you on the commute often, with nothing to do but wait? Or perhaps you spend a lot of your time offline without a Wi-Fi or data network? The internet is very easily accessible in the modern era, with many of us connected to the internet at all times.
However, that may not always be the case. Sometimes you're out of data network coverage area, or perhaps your data package is very limited. Some mobile applications may eat up a lot of your package, making it difficult to stay online all the time.
In any case, you need something to keep you entertained while you're offline. Video game enthusiasts will resort to playing games on their phones when bored. But games these days are content-intensive and can use up a lot of your data package. What you need is a game that you can play for extended periods of time without the need for a data or Wi-Fi network.
So, before you go on your next commute or a trip that will take you out of the coverage area, be sure to download some offline games for your phone to keep you entertained.
Here is a list of some of the best mobile games you can play offline.
Dots
Dots is a very simplistic, yet very addictive puzzle offline games that are suitable for all ages. The game starts off with a blank screen with a few multi-coloured dots. You have to find dots of the same colour that are adjacent to each other and connect them together vertically or horizontally. The more matches you make, the higher your score. But, there's a catch! You only have one minute to do this.
You can get time extensions with power-ups, but you will need to use the in-game currency to buy them. This game supports in-app purchases too for buying more dots and such, but the basic game without purchases will serve you just fine.
The concept of this game is very simple, which is why it is one of our favourites. The best part is, you can have your kids play it too to enhance their puzzle-solving and visual cognitive abilities.
Swipe Brick Breaker
Another very addictive game that I have personally spent hundreds of hours on. Swipe Brick Breaker is another puzzle game suitable for all ages. The best games are often those that are the simplest, and that is indeed the case here.
The concept is simple; At the start, you have one ball and have to shoot it upwards to hit a brick. Each brick has a number written on it, indicating how many ball hits will it take for it to break. With each turn, new bricks come into play and the number written on the new bricks increases. Similarly, the number of balls you have per turn also increases to match the number on the new bricks. It's an endless game theoretically. But practically, it can get pretty challenging. One of the most satisfying moments comes when you clear the screen of all bricks.
Alto's Adventure
Alto's Adventure is pretty old, yet one of the best games you can play offline. The gameplay is simple; it is a platformer where you slide down the mountainsides and have to tap your screen for jumping or flipping in mid-air to avoid obstacles. The longer and farther you slide, the more points and bonuses you get.
This might not seem to be a very unique idea. But what sets this game apart is its visual effects. The snowboard your character is on has some pretty interesting physics. Then, the scenery and lighting behind you change as you play, going from day to night and giving you a sunset experience with longer shadows and so on. It's quite a different experience that will not bore you out very easily.
Baseball Hero
If you're into sports games (and especially if you're a baseball lover), then this title is just for you. You take control of a baseball team and advance it. The game starts with you selecting your home town and giving your teams a name. You can so much as alter the looks of individual players. You can create a stadium and collect your earnings.
You can improve the performance of your team by getting batters on board. These batters have special capabilities and energies. Equip your team with what it needs and see it win matches!
It is a pretty addictive offline game and has lots of animations and 3D images. You will love it for the unique gameplay that it offers.
Adventure Town
As the name might suggest, the adventure town is a town-building strategy game that you can play online or offline. You start off with a hero who has to kill a dragon, which serves as a tutorial. Once you kill it, you will be taken through the process of restoring and protecting the town. The idea is simple; restore the down by building houses and stores, draw more heroes for fighting and dispatch them for killing monsters that threaten your town!
The game features an in-game currency called rubies, which you can use to make purchases or upgrades. You can get more heroes or build new houses/stores with it. Once you get really addicted, you would probably want to speed things up or build a stronger town, in which case you can buy more rubies through in-app purchases.
The game has a few items (such as weapons) that remain locked until you pay for them. However, not purchasing them does not impact your game progress and you can play the game just as completely without having to pay.
The game features online play as well, so it works whether you have an internet connection or not. When online, you can get to see leaderboards and compete with other players for glory!
The next time you find yourself stranded without an internet connection for whatever reason, you should be able to kill some time with these great games.
Learn More: games you can play offline.