Life Style
Why Nursing Is the Most Sustainable Career There Is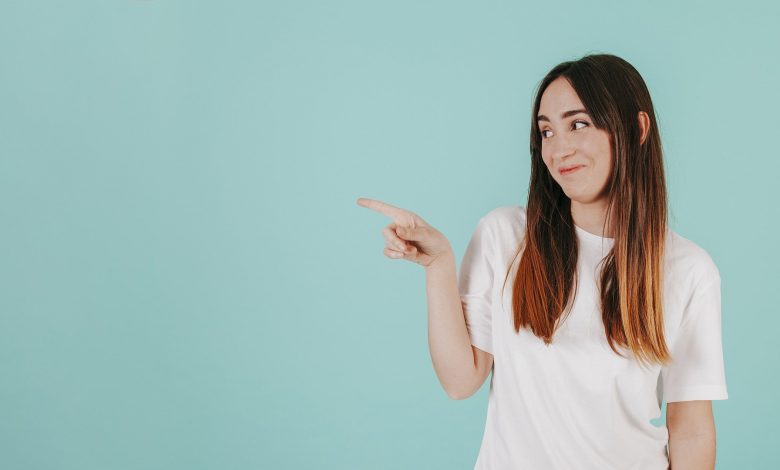 The entire healthcare sector has been required to make significant changes based on the current societal need and the changes in human health and well-being over the last decade. From technological advances, policies, health provision shortages, and the recent pandemic, healthcare has been in constant flux.
The one thing that hasn't changed is that nursing is still one of the most sustainable career choices there is. Nurses are proven to stay in their roles longer than any other career, and it is a career that allows for more sideways career moves than any other in the modern world.
This article will provide some insights and advice as to why nursing is a top career choice for now and the future.
What is a sustainable career?
Being able to work in a career for as long as you intend to work is considered the height of a long-term sustainable job. For a career to be sustainable, it must allow for you to be happy, healthy, employable, and productive for the entire lifespan – it's the career that meets the perfect fit for you wherever you are in your lifetime and wherever you choose to live. It should, first of all, align with your interests, strengths, and values and offer ongoing renewal and opportunity for development.
Nursing is arguably such a career. Nursing provides a range of different settings and specific work, yet all with the same intrinsic purpose and intentions. It shouldn't be confused with a green job or job in sustainability, as creating a sustainable job or career is predominantly about the linkage between yourself and the job in question; it's a personal assessment. The added component of a healthy work-life balance is also considered to make an impact on how sustainable a career can be.
Why nursing is a career for the future and the now
Nursing meets the criteria of a sustainable career, and because it is an option that is currently seeing growth across the sector, it is an opportunity that will allow you to plan ahead and study for a qualification that will let you into the sector or move across from your current profession.
The growth is long-term, so while the advice is generally to strike while the iron is hot and make a career move when the opportunities exist, in this case, it is possible to take your time to some extent. Nursing is and will arguably always be a hot career prospect. The reasons below elaborate as to why this is the case.
Ongoing demand for nurses
There is a current shortage of nurses around the globe. In order to meet the basic health and well-being needs of society, there is a requirement for ongoing professional care for substantial numbers of people across the world. This can only be done by primary healthcare providers, and this is where the demand for nurses has simply exploded.
In America it is expected that 175000 nurses will be needed each year until 2029, equating to one of the biggest single sector job growths the US economy has ever seen. There are a number of reasons provided for this sudden increase in demand, but the main reasons are arguable:
A more pro-active approach to healthcare – there has been a change in mindset that has seen an increased number of people becoming more involved in their own health. This has heightened the need for advice and support from primary nursing staff.
The inclusion of technology in nursing has seen the type of jobs changing, and some of the demand is actually for healthcare information management.
Primary and family nursing is the basis for most other healthcare jobs, and as such, is the starting point for most who will then specialize in other sectors.
People living longer means that more older people require care and nursing for a longer period of time. It is a natural increase in demand that is likely to simply be the start of a growing trend.
The rise in nurses leaving the sector or mobility within the sector means that there is always likely to be spaces and demand at the bottom of the nursing career ladder. There are also courses that allow you to move into nursing with an unrelated first degree.
As aforementioned, it is also a universal demand, and the nursing career is proving to be one of the most mobile careers of modern times. Human health and well-being aims and objectives are generally similar, and as such, it is a career that can be built and developed anywhere in the world where there are people who require primary healthcare.
It is furthermore a sector that has many specific care sectors or aspects that can be taken as specialties, which provide for one of the biggest range of options within a career type.
Various options
The options in nursing are wide and varied. The notion and stereotype has always been of the female-dominated profession related to in-hospital care and/or the care of the elderly. These are indeed still aspects of nursing, but it is now a profession that includes all genders and a range of jobs and opportunities from emergency care, disaster care, and sport to school and activity associated with nursing and care.
The most in-demand options at the moment are proving to be:
Children's nurses – This is an aspect of modern-day nursing that has seen a remarkable increase as the pressure on pediatricians has seen lengthy waiting lists, and nurses have proven able to provide basic pediatric health care.
Mental health nurses are a fairly new aspect of the nursing sector that has gone mainstream; as mental health becomes a much more open topic, it has allowed for a specific area of nursing to arise.
Certified nursing assistant – This is a position slightly less qualified than the registered nurse, but the role of a certified nursing assistant has seen notable growth in the USA and has allowed for a new entrance mode to the career.
Nurse anesthetists, collaborating specifically with anesthetists – This type of nursing is seeing huge growth, be it in dentistry, for surgical procedures, or in cosmetic surgery.
Administrative nursing roles have had to increase to deal with the increase in patient care and the associated paperwork and admin that goes with this. For many, this provides a way to move off the frontline of nursing and yet remain in the healthcare sector.
Health information management – The rise of big data in healthcare has seen these roles increasingly linked to data management. The amount of information on the American healthcare sector is so vast that specific roles have emerged to deal with its safety, storage, use, and access management.
These roles will require additional studies, or in some cases less study (nursing assistants can do the role while completing their studies), but what this shows is that the range of options in nursing is wide and varied, and it is not simply the idea of physical assistance provided to the doctoring staff or the first people who help you at the hospital. Nursing is a fascinating field of study, and as such, provides for a wealth of career choices and options. The initial study should simply be viewed as a starting point in this regard.
One of the last noble/honorable careers left
The ability to help others provides a feel-good aspect to the nursing career, but it has also been viewed as an honorable profession in that having the ability to save and improve lives and then being able to use this to help others is indeed honorable and noble.
It was also a profession associated with moderate earnings, and as such, those who chose to continue in the profession did so for the love of care.
This is changing, but nursing is still seen as a noble profession. It has in the past been rated as the most trusted profession that there is, as well as recently (during the pandemic) being openly acknowledged as one of the most important professions that there is for the protection of human health and well-being.
There is a level of honesty that is expected and required from the nursing profession, and with this, an ethical high ground that allows the nurse to provide advice that can often be lifesaving.
Job satisfaction
Linked to the fact that you are doing something that provides help for others and serving society at large means that nursing is a career that provides some of the best workplace job satisfaction that there is. Prior to the global pandemic, it was found that 98% of all nurses surveyed in the USA were satisfied with their jobs and the career options that were available.
There has indeed been a rise in the dissatisfaction levels, and these have been primarily linked to the failures of leadership to capacitate the sector and ensure that nursing staff have the tools and resources at their disposal to be able to provide the care that we need. As a whole, the nursing profession still provides for more job satisfaction than most other Allied Med Tech Jobs out there.
The wages are good and rising
Nurse wages and remuneration in the USA have risen dramatically and are now present as one of the best rates of pay in the country. According to the Bureau of Labor Statistics, nursing offers a median salary of $75 000.00 and, as such, is a career that pays well and is continuing to rise in this regard.
The type and range of wages will depend on the qualifications that you have but also on where you intend to work, years of experience, and specialties that you have experience of. The top five paying nursing roles at the moment are those listed below and will be well worth further investigation.
The list serves to emphasize the fact that nursing is a career that now pays a lot better than many people think:
Certified Registered Nurse Anesthetist – $167,950
General Nurse Practitioner – $107,030
Clinical Nurse Specialist – $106,028
Psychiatric Nurse Practitioner – $105,658
Certified Nurse Midwife – $103,770
It's big money, and yes, it may take some additional study on top of the BSN, but the rewards are clear to see and will be for the long term, as nursing has gained wide popularity and importance across the country and beyond.
Opportunity for growth and development
Nursing is a profession that offers a clear career pathway for those who are prepared to engage in ongoing study and development. Once you have the basic qualification, such as that offered at Elmhurst University through the Elmhurst Online Accelerated BSN program, you will have the foundation to do so much more.
Whether it is specializing in a sector as aforementioned and working your way up the career ladder, moving into the health tech sector, or health management, nursing is the perfect gateway into a career for life.
Increased use of technology in nursing and healthcare
As modern technology improves, nursing is a sector that has not been overlooked, and technology is changing the manner in which nursing is both provided and taught.
There has been an increase in smart wearable technology that allows for the remote analysis of health data, and modern-day nurses will be expected to be able to use, manage, and maintain tech. This is another obvious reason that nursing will endure as technology improves and adjusts what we do in the sector.
The teaching of nursing care and nursing is also a lot different than it has ever been, in that virtual lessons, online learning, and augmented reality means that you can enroll in a nursing course from almost anywhere in the country.
Conclusion
Nursing, as has been elaborated upon in this article, is one of the truly sustainable careers there is in modern society. From the opportunity to earn serious money, travel, and work in a profession where you can help others, nursing provides an opportunity for all this and more.
As Aristotle noted of nurses, "Where the needs of the world and your talents cross, there lies your vocation." It is indeed an honorable career and one that will always be needed.