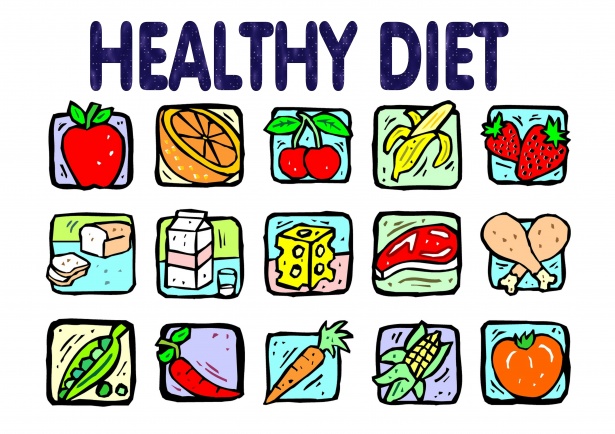 We are all told that the older we are, the more likely we are to fall ill. However, this is not always the case. Some senior citizens are very healthy and some younger folk are not. In any case, this stereotypical statement is one that we all need to be aware of.
While our bodies may not be as youthful as they once were, it is possible to stay healthy in old age. In fact, you could even become healthier than you have ever been before.
Let's now take a look at a few tips for staying healthy in old age.
Eat A Balanced Diet
A really good way to get and stay healthy involves eating a balanced diet. You do not have to eat fruits and vegetables all of the time. You can still enjoy those foods that aren't very good for you.
The trick is to eat everything in moderation. In other words, you don't have too much of one thing and a lot less of another. This can be hard to do if your favorite food is chocolate or your favorite thing to drink is beer. However, when you have things in moderation you're more likely to enjoy those "bad" foods.
See Your Doctor When Required
One of the very best things that you can do to stay healthy is to see your doctor. If you don't feel well or you're in more pain than usual, make sure you see your doctor. Most of the time there will be nothing to worry about. However, it's worth getting checked out, just in case.
It's also important to make sure that you have the right health insurance. Did you know that some insurance companies do not adequately cover senior citizens? It, therefore, makes complete sense to read up on medicare info so you can get the right coverage.
If you couple adequate medical insurance with a balanced diet, you'll be helping yourself to stay healthy.
Exercise Every Day
Everyone is told that they should exercise frequently. Some people are told to exercise at least 3 times a week for 30 minutes. Other people are told to exercise for longer. Whatever the case may be, exercising every day can help.
The idea is to get your heart rate up a little as it can improve cardiovascular health. Some people like to hit the gym as often as they can, others like to play soccer. Some people enjoy going for a walk, others like to dance. The important thing is to find some type of exercise that you enjoy doing. When you do, you're likely to stick with it and, thereby, reap the associated rewards. Exercise classes are ideal if you don't wish to exercise on your own.
Use the above 3 tips to help you to stay healthy in old age. They may not make an immediate difference to your health. However, if you use them daily you're likely to see a change. Here's to wishing you good health.