Life Style
The Worst Stigmas Surrounding Mental Health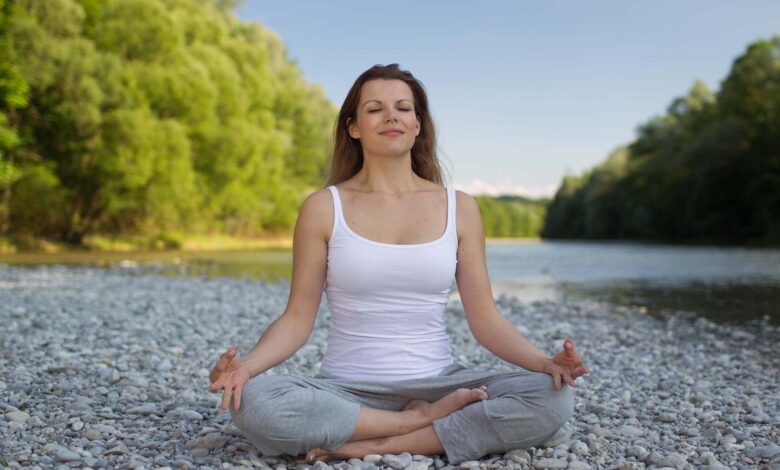 Mental health stigma occurs when society shames individuals living with mental health disorders experiences that seek help. It is a societal disapproval that individuals experiencing mental illness face when they search for help regarding emotional distress. Mental health stigma often leads to severe cases of reduced self-esteem and increased psychiatric symptoms in these individuals.
Often, individuals experiencing mental illness experience stigmas from family, coworkers, and friends.  Mental health stigma leads to discrimination due to fear and lack of understanding of the mental disorder. Although the stigma and discrimination towards individuals experiencing mental health disorders can be subtle, it can lead to harm.
Public Stigma
Public stigma is a stigma experienced by individuals living with mental health illnesses due to the negative attitude of the public. It is a reaction of the general public or population towards people living with mental illness. Some societal instances of stigma toward people living with mental health are:
When various individuals make jokes about certain mental disorders
When some companies do not hire or provide adequate care for individuals living with mental health
When these individuals are seen as attention-seekers when they reach out for professional help
When friends and families dismiss these individuals' need for professional help by saying they can get better by working out
When individuals view some illnesses, such as neurodivergence, as something curable
When individuals use harmful language such as insane to judge people living with mental health illness.
The general public often stigmatizes these individuals based on fear and some general misconceptions. This stigma often leads to some behavioral cases of discrimination in society. Some discriminatory behaviors are avoidance, withholding help, housing opportunities, and employment. Public stigma can lead to some negative effects on these individuals. Some of these are:
It often leads to the individual having low self-confidence and low self-esteem. The stigma leads to increased symptoms such as anxiety because these individuals find it difficult to seek professional help.
Public stigma also leads to isolation from family and friends because they may experience harassment or physical violence from others.
It also leads to self-doubt that the individual will never be able to achieve their goals.
Self-Stigma
Self-stigma refers to the way individuals living with mental health illnesses view themselves. It is the preconception in which these individuals with mental health illnesses act or turn against themselves. Self-stigma occurs when the individual agrees with various negative beliefs and emotional reactions, leading to low self-esteem.
This stigma leads to incompetence and character weakness because of the individuals' negative beliefs towards themselves. Self-stigma can also lead to some behavioral responses to the general misconception. These individuals tend not to pursue some life opportunities due to the fear of rejection.
Self-stigma is an internalized stigma in individuals living with mental health conditions. These individuals expect to be isolated and rejected because they often apply negative stereotypes about themselves. The following are some of the effects of self-stigma on individuals living with mental health conditions:
Many individuals living with mental health conditions often have great worry about how their mental condition can affect their career
Self-stigma often weakens or destroys the individual's existing relationships because they feel like a burden to others
It also affects the physical health of the individuals because they find it difficult to seek healthcare and counseling
What Can You Do About It?
Some individuals often have misconceptions about the meaning of a certain mental health condition diagnosis. Not everyone understands the concept of mental health conditions; hence they use some offensive words. These words are often hurtful and dismissive to people with mental health conditions.
It is vital to know that you are not alone in this journey. As an individual with mental health conditions, you don't have to put up with the stigma and people treating you badly. The following are some of the ways to deal with the stigma:
Don't isolate and talk about your conditions— When around individuals with little to no knowledge about mental health conditions, do not isolate. Talk about your conditions, enlighten them about what it entails, and help them understand your diagnosis.
Seek professional help— Do not hesitate to seek professional help from reliable healthcare services. You can seek professional help from a mental health residential treatment in Florida.  Mental health treatment minimizes distractions and enables these individuals to spend more time improving their conditions.
Talk about your experience and get involved— You can also talk about your experience by sharing your story to help improve people's attitudes toward mental health conditions.
Know your rights— Read more about your legal rights to help you in various situations.
Seek Help for Mental Health Conditions
Most individuals with mental health conditions often face stigmas in various forms. Public stigma often leads to avoidance and rejection due to the general misconception about individuals living with mental health conditions. Self-stigma is an internalized stigma that often makes these individuals apply negative stereotypes about themselves.
Public stigma and self-stigma often have some effects on the lives of these individuals. These individuals tend to isolate themselves and refuse to seek professional help due to fear of rejection, worsening their symptoms. Know there is always help and seek out a solution that works for you.