Technology
Upgrading Windows 10 to 11 – What differences You Can feel
The new Windows 11 has a lot to offer, from radical design changes to other features that make users' everyday lives easier. Windows 11 is the latest version of Microsoft's famous operating system. It was launched on June 24, 2021, after six years of Windows 10.
Windows 11 is installed by upgrading compatible devices to the latest version or via iso file (how to get a Windows 11 iso file using the media creation tool). Windows 11 is a more seamless and integrated user experience when compared to Windows 10.
The new version of Windows 11 has relatively high system configurations:
From 4 GB of RAM,
64 GB of storage memory,
Processors from 8th generation Intel Core i-Series, AMD Zen+ series,
TPM 2.0 availability.
About Windows 10
Windows 10 is considered the latest generation of Windows, which appeared on July 15, 2015, replacing Windows 8.1. Windows 10 featured a brand new browser from Microsoft, Microsoft Edge.
Windows 10 was designed to take all the multitasking features along the lines of the Android operating system and touch functionality. Windows 7 and Windows 8 users could easily upgrade their device to the latest version of Windows 10 for free by taking advantage of a software update.
The following system configurations ensure stable Microsoft Windows 10 performance:
2GB of RAM or more,
32 GB of disk space,
Processors from 4th generation Intel Core i-Series +.
Key differences
There are significant differences between Windows 10 and Windows 11:
Design and interface
The design with the interface layout of Windows 11 is more advanced than the previous Windows 10. The new OS aims to give Windows devices Android's experience by adding different multitasking and interactive user interfaces.
Windows 11 is already a new level for the user, who will be able to use more personal features (gestures, icons, a new Start button).
Integration of Android apps
With Windows 11, users can run Android apps on Windows PCs. Amazon has integrated with Windows, which means every Windows user will be able to run Android apps on their PC.
Support for virtual desktops
Windows 11 got more deployment and editing features to support virtual desktops. Users can access files on their virtual desktops anywhere. This experience allows the user to use the computer remotely by accessing it from a different device.
Improved Widgets
Widgets first appeared in Windows 7, but it is Windows 11 that now has a new widget tab that has every type of interactive card-type data (news, weather, maps, photos, music).
Improved support for touch displays, voice, and pen
Windows 11 allows you to use touchscreen, voice, and stylus in your work, especially touchscreen support with a stylus works excellent in Windows tablets.
Updates for gaming
Windows 11 includes game-specific features such as Direct Storage and Auto HDR to help improve graphics quality. Additionally, Windows 11 has an all-new Xbox app designed for users to access Microsoft's top games. Xbox also allows users to stream their game to the rest of the social media platforms (YouTube and Twitch).
Performance improvements
Windows 11 stands out from Windows 10 and the fact that it has significant performance improvements. Performance Enhancements optimize system applications in the background, guaranteeing excellent battery life with high performance.
Goodbye Skype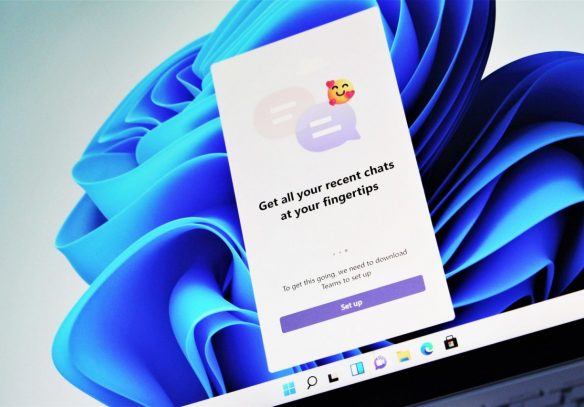 Windows 10, like previous versions of the operating system, had an introductory video conferencing application in the form of Skype, which is available for installation separately. However, Windows 11 now has not to Skype, but Teams, the default video-conferencing application. Microsoft Teams is integrated into Windows 11, and it runs more smoothly.
New Microsoft Store design
Windows 11 got a completely new version of the Microsoft Store, which has a lot of new apps with games. By integrating with Amazon, the Microsoft Store now has Android apps.
Snap Layouts
A new feature of Windows 11 is the Snap Layouts tools. The user can now perform different functions on many tasks and change app layouts.
Snap Groups
Snap Groups are open windows that are saved in snap layouts. Snap Groups are on the taskbar for easier access. Snap Groups can be collapsed or expanded as a group. The user sees their groups pop up when needed, and they are activated by clicking on the desired group.
Snap and Unsnap
Snap Groups and Snap Layouts stand out because the Kensington docks are compatible, supporting from Windows 7 to Windows 11. There are more than 30 SKUs or 80 global variations of Kensington. Since the capabilities of the docking station are enhanced by the new Window OS, the user gets all the optimal technical features.