Home
Top Three Bedroom Trends to Watch Out For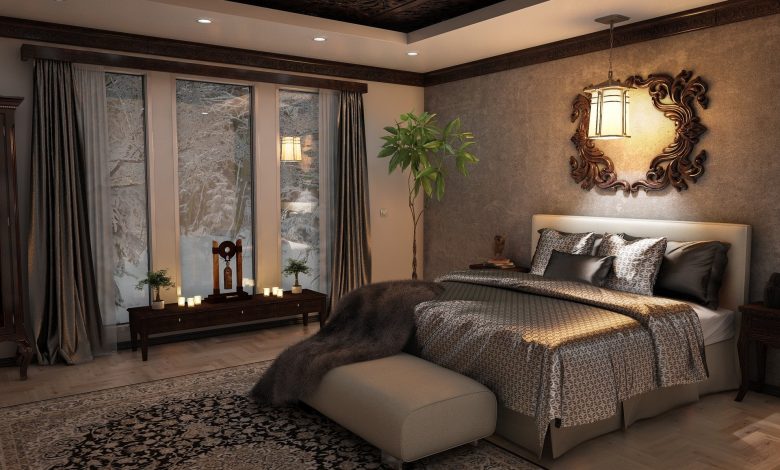 The pandemic hasn't only brought changes to our lives in general but also changed the essence of our homes. Our homes have been turned into a hybrid living space where we work, study, relax, sleep, and exercise. In other words, the world has become digital, where everything has been made accessible from within the homes.
Since the pandemic, many people have started DIY home projects as they want to turn their living spaces into ideal work-cum-relax places. That said, initially, people were kind of relaxing, working from their bedrooms, and hoping that things would soon get back to normal.
Now that we know that the remote and hybrid work option is here to stay for some more time, we have to regain the sanctuary of our bedrooms. While the other rooms and living spaces are centered on catering to the family's needs and entertaining visitors, the bedrooms are usually designed and decorated according to each individual's taste and priorities.
If you have joined the squad of DIY home projects and are looking for awesome, trendy bedroom designs, you are here at the right place. While you could also check out king bed heads for sale, here are three bedroom trends to watch out for in 2024.
Natural Bedroom Interior
There was a major shift in the interior décor preference during the lockdown where people searched for wicker and wooden furniture to integrate natural material inside the extensive lockdowns and indoor periods. The underlying psychological impact of integrating natural elements inside the bedroom is feeling a certain sense of freedom and being close to nature.
You might also want to look for certain colors, such as opulent olives, wooden brown, earthy tones, and sage greens for your bedroom walls to induce a calm indoor environment.
Let The Light in
People have been looking for simple yet effective ways to lighten and uplift their interior spaces, especially their bedrooms. It has been proven that plenty of natural light can uplift the entire room by providing more space to breathe. If you cannot afford to create a separate workstation, allow an abundance of light into your bedroom and see your productivity level rise. In addition, light living is also great for your general well-being.
The basic key to achieving light living is choosing the right dressing for your window, which will maximize the entry of light into the room. Suppose you live in a particularly sunny area. In that case, you might want to use wooden shutters and control where and how much of the amount of natural sunlight you want to let into your bedroom.
Going, Minimalist
Suppose you are suffering from the pandemic blues. In that case, we recommend going minimalistic and getting rid of as much clutter as you can. Numerous psychological studies have proven that by decluttering your immediate environment and by keeping things organized, you can reduce your stress level to a great extent.
That said, donate items that you have but don't use. Also, indulge in soft interior colors and let in as much natural light as you can to feel timeless, simple, and refreshed.