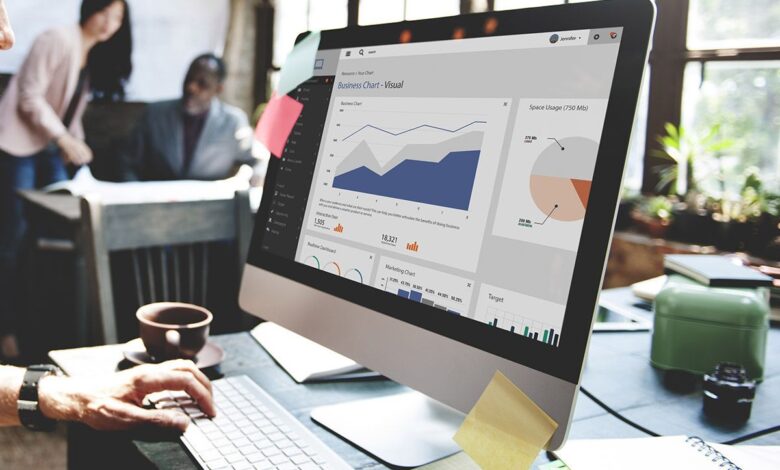 Have you recently started your SEO journey? This acronym stands for search engine optimization, which describes the process of receiving free organic traffic and improving your site's position in search results.
There are many differences between paid and organic search results. While the former provides almost instant results, the share of traffic of the latter is much higher.  There is a multitude of SEO companies, such as https://searchific.com/denver-seo/, building and maintaining SEO strategies.
Have a detailed look at the basics of search engine optimization.
The pillars of SEO
Search engines assist individuals in their online research for products and services. They are a frequent starting point whenever people search for information. In contrast, business owners find search engines valuable due to the possibility to direct traffic of high relevance to their websites. SEO is basically a practice of making sites more oriented to achieve a higher rank on search engines and be awarded more traffic.
The main objective is for a particular website to rank on the very first page of Google results for terms that are of high value to the target audience. In layman's terms, SEO revolves around understanding the needs of the target audience while configuring your site to meet their needs. Although this form of digital marketing keeps on evolving, it relies on three core pillars, including technical optimization, on-page optimization, and off-page optimization.
Technical optimization refers to the completion of activities on your website whose goal is to improve SEO. Nevertheless, these activities have no relation to the content and happen in the background. On-page optimization refers to the process behind ensuring content relevance and optimal user experience, such as by targeting the most favorable keywords. Conversely, off-page optimization helps in boosting the rankings of a site through different activities outside the website, like building backlinks.
How do search engines work?
As previously discussed, people turn to search engines when having queries and looking for answers on the web. In order for searchers to be provided with the exact results, search engine algorithms look for clues. These software systems find algorithms indispensable for finding web pages and deciding which ones to rank higher. They follow three steps to perform their job, crawling, indexing, and ranking.
The first stage is crawling, otherwise considered as the stage of discovery. Search engines dispatch web crawlers to look for new pages and record info about them. The web crawlers are sometimes named web robots or web spiders. Check out this comprehensive definition of a web crawler.
The purpose of web crawlers' existence is to discover new webpages and check the content of these pages sporadically to see if any changes or updates were made. The crawling process takes place by following the links that crawlers have discovered.
The following stage is called indexing. During this stage, search engines decide if they are going to use the crawled content. If the content is considered of high value, it'll be added to their index. Whenever pages or content pieces are indexed, they are filed and stored in databases, from where they can be retrieved later. Only pages that provide engaging and unique content are indexed.
Additionally, an index might not be assigned to a webpage if the content is duplicate, spammy, or of low value. The same scenario might happen if the page cannot be crawled or it lacks inbound links. The ranking is the last step, but it's unquestionably the most important one. It only occurs after the completion of the crawling and indexing stage.
Furthermore, there are over two hundred ranking signals that search engines use to rank and sort content, such as website reputation, loading speed, the presence of keywords within the title tag, etc. For instance, your site will have a high ranking if the page loads quickly and it's considered mobile-friendly. The same goes if the site is reputable enough for the searched topic.
The leading search algorithm used by Google is named Google Hummingbird, which is in charge of making decisions on how to rank and order results. Google also uses a sub-algorithm named RankBrain. When RankBrain comes across an unfamiliar phrase or word, it employs artificial intelligence to gain a better understanding of it.
RankBrain allows Google to get to know these queries by making conversion of keywords into known concepts and topics. This sub-algorithm is particularly rewarding for websites offering user satisfaction and providing results that users expect. The most effective way to get the most out of RankBrain is by performing website optimization in an attempt to improve user satisfaction and experience.
Businesses should optimize their websites for medium-tail keywords, optimize page descriptions and titles for clicks, and optimize their content to boost dwell time. The click-through rate is of great importance, as it demonstrates the percentage of individuals who come across your site on Google and then clicks through to it. It's highly important for your content to be optimized in an attempt to lower the bounce rate, which refers to the percentage of visitors leaving immediately after viewing a single page.
Setting clear SEO objectives
The task of setting SEO objectives is a vital aspect of every marketing strategy. It's absolutely significant for your SEO objectives to align with your business goals. If determining your objectives seems like an impossible task, you should consider measuring traffic, keywords, lead generation, brand awareness, e-commerce, reputation, market share, etc.
Moreover, your objectives should be in line with your type of business, whether it's transactional or informational. In the former case, the goals should revolve around lead conversions and tracking sales. Nevertheless, in the latter case, the objectives need to be focused on website traffic and brand awareness. While it takes patience and hard work for these goals to be fulfilled, the ultimate results will be amazing.
The bottom line
SEO is no longer optional but a must for both transactional and informational businesses.
It's a continuous journey of website optimization that eventually leads to achieving great success!