Business
Reasons To Use A Business Broker To Sell Your Business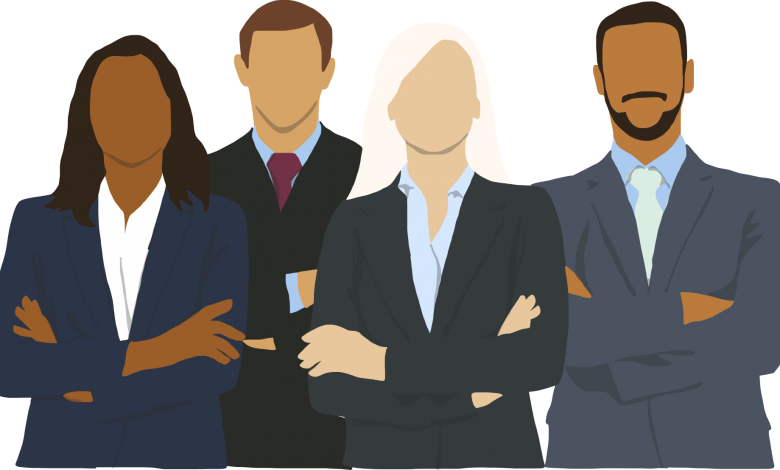 Selling your business is a major decision that will significantly impact your future. You will want to get the highest price possible, but at the same time, you need to do it hassle-free. Those who want to sell are generally people in their retirement age and those who were heavily impacted by the COVID-19 pandemic. Getting a broker will generally be worth it if you want a reasonable price.
Using the services of an experienced business broker when selling your business is one of the most effective ways to ensure success. Some might be asking questions such as, is it necessary to use a business broker? The answer can vary, and you can generally sell your company without them. However, when you do everything alone, you will have to spend a lot of time and money looking for interested buyers and completing the deal.
The brokers can provide valuable knowledge, insights, and expertise in managing any deals and offer invaluable advice for developing realistic expectations during the transaction. Other services they offer include improving valuations through various strategies, identifying qualified purchasers quickly from their network of contacts within multiple industries, negotiating tailored agreements with corresponding timelines for delivering closing documents, etc.
All of that can be utilized while you stay informed through every step of the process. Below is some information about why engaging a professional business broker could make all the difference when selling an enterprise.
Get a More Professional Valuation
Investing in a professional business valuation is one of the most important steps to understanding and maximizing your company's value. Having an accurate assessment of the corporate's financials will benefit not only yourself but also buyers and advisors who will rely on the figures to know if they are buying a flourishing business. See more about the valuation process on this page here.
The estimates and valuation are conducted by an experienced team with expertise in the field, so you can be confident that all factors are considered and that the resulting report is comprehensive and meaningful. By obtaining an accurate value of the enterprise, you gain insight into the strengths of your business and highlight them during negotiations.
Preparation is Done by the Pros
For a business owner looking to sell their business, it is essential to have financial documents organized and ready for review by interested buyers. Not only will having accurate financial information make the sale process easier, but it will also provide added assurance to any purchasers, and this is done by the right company.
In addition to being in possession of important financial records, making sure all necessary paperwork is complete and in order can make a major difference during the initial phases. Some buyers may require legal documents related to contracts, intellectual property agreements, customers or vendors that may be transferring hands with the business, etc.
Getting help with these items prior to going on the market can prevent unnecessary delays that could potentially kill a deal or significantly lower interest levels. Ensuring your company is properly prepared for sale beforehand is critical for a successful transition, and this is with the help of the right brokers.
Acquire the Best Terms Available
A broker can review the available options and do their utmost to secure the best price and most advantageous terms for you so you can start anew with another venture or retire and go on a cruise comfortably.
They're also experienced in legal paperwork and will ensure you're protected throughout the process, thereby reducing your costs and efforts of selling your business in the long run. See the post on what they do at this link: https://en.wikipedia.org/wiki/Business_broker. It may seem like an unnecessary expense, but having a pro on your side can save you significantly more than it ends up costing afterward.
Access to Potential Buyers
If you want to get access to potential buyers for your product or service that you wouldn't be able to reach on your own, then look no further. Working with the right brokerage can provide the assistance you need to maximize your efforts and get in touch with promising buyers who have the funds to immediately proceed with the deal.
With expert knowledge, database, and insights, they can work with you to create a plan to target the right buyers while designing campaigns tailored to their specific needs and behaviors. They will be attracted to buy if you know how to highlight the benefits of your company, and this can be done by working with the right professionals who know the ins and out of the industry.
Professional Guidance through the Entire Process
Selling a business is often a complex and challenging endeavor. It is important to understand the legal, financial, and administrative components of the deal before attempting to proceed. Utilizing the expertise of an experienced professional can be beneficial in helping you navigate through all the paperwork, terms, and negotiations.
A guide can provide invaluable advice on managing communication with potential buyers, assessing offers, and negotiating the right deal for you. Their guidance can help save vast amounts of time as well as help you get the maximum value out of your sale. Assessing all aspects of a sale before listing your business ensures that it gets sold with terms favorable to yourself and most suit whatever goals or plans you may have established prior to selling.
Get Buyers for the Right Price
An experienced broker offers invaluable help when a business is headed toward a sale, and this is essential since it's your livelihood that's on the line. Valuations that are too high will mean that you won't attract many buyers, and it might not sell. The opaque process of valuations can sometimes be a headache to various owners, so you'll need someone who can use strategies that will appeal to qualified buyers so it won't take long to get a done deal.
This expansive reach means there is often much more interest in the sale process than the seller would be able to generate by themselves. Ultimately, it can lead to higher returns for the seller when decision time comes around.
How to Find the Right Broker who will Sell your Business?
Research Trustworthy Brokerages
Before you fully commit to a brokerage, it is important to do your research and make sure that you are going with one that has a good reputation. You want to work with one that is reliable and honest.
Look up customer reviews, see how long the company has been in business, read about any potential disciplinary actions taken against them, and make sure they have all of the proper credentials to legally give financial advice and sell a company. Doing your homework ahead of time will help ensure that you're working with a reputable firm that you can trust with your investments.
Identify Criteria that You're Looking for In a Broker
Finding the right broker can be essential to successful trades and investments, so it is important to identify key criteria that you want in a potential broker. These may include experience, knowledge of the industry, communication skills, customer service support, accessibility, fees, and commissions, as well as an understanding of your individual needs and financial goals.
In addition, any potential broker should be trustworthy when it comes to handling transactions carefully and accurately. Ideally, you want a specialist who is well-versed in the market environments that you are considering selling your company in.