Life Style
Qualities A Cosmetologist Should Possess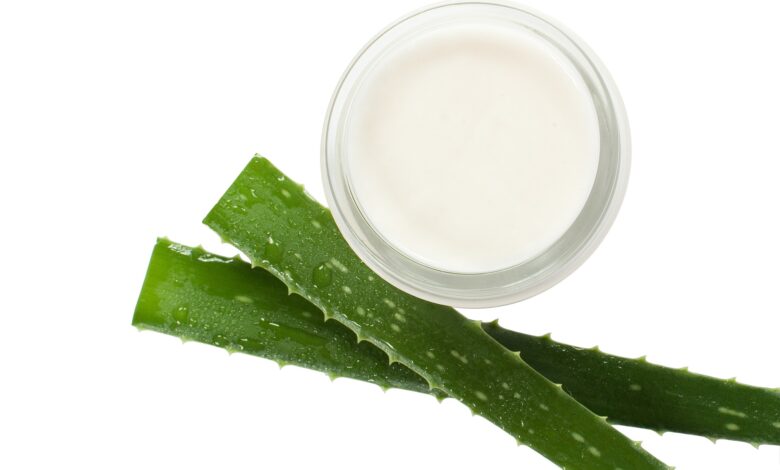 Just like how medical students need to have certain abilities in order to become a doctor, and just like how an education student should have particular skills to become a teacher, then so does a cosmetics student need to have cosmetic capabilities to become a cosmetologist.
Of course, what matters the most is an educational background in cosmetics. If you plan to pursue the cosmetics industry as your career, you have to choose a course in line with cosmetology such as Diploma in Esthetician, and Bachelors in Aesthetic Practitioner. You can find a lot of cosmetology schools in Seattle where you can pursue your education about cosmetics so that after earning your degree, you can finally apply for a career in the industry.
Of course, no customer wants to be catered to by a low-quality employee in an unwelcoming cosmetics establishment. Customers look for delightful employees and cosmetologists who perform their work well. If you want to be a known and successful cosmetologist, obviously you have to train well and study well. And you also need to develop certain skills so you can offer the best and most satisfactory work for your clients. Below are the top qualities needed in order to become a quality cosmetologist:
Education
Well, we all know that educational backgrounds are a major factor in a career. Industries look for it and make a big deal with it, that's why the first requirement for a wanna-be cosmetologist is to have an educational course in cosmetics and beauty.
Without this requirement, there are tendencies that you won't be able to apply to beauty industries, you won't be able to open up a cosmetics business, or you might find yourself struggling and clueless once you enter the cosmetics career. Having knowledge about cosmetology is advantageous and crucial because through this you won't be naive, you can prosper your skills, and your knowledge can be beneficial.
Creative
Cosmetics are about beauty, and beauty is art. Of course, art requires creativity and innovation. To be a cosmetologist, you have to be capable of doing remarkable designs, your hand needs to be trained, and you have to be knowledgeable about the intricate details of beauty.
By being creative, you have to be able to perform the styles that your customers demand– you have to be talented and you have to be versatile. By possessing this skill, your clients will think that you are worthy of expensive pay and they will be happy with the results from your work. Plus, they might even recommend you to their fellows who also love cosmetics. Your recognition will expand, and you will receive more customers who heard the news about your creative skills.
Aware of the Trends and Aware of the Products
Of course, if you aim to be a cosmetologist or a beauty stylist, you have to be aware of the trends. Many people these days love to browse the internet about certain hairstyles, nail art, or hair colors and they tend to desire it too.
They might demand the style they found online, might ask for the exact same colors as that on the internet, and what discouraging would it be if you won't be able to do it because you lacked creativity and awareness? By being aware of the trends, you will have no problems facing the requests of the customers and you will understand them well. This is a perk, a must-have skill.
Being a cosmetologist, you have to be knowledgeable about certain beauty products. Many people, especially women, love the routines of skincare, and hair care, thus, they love to explore products that may help them shine more. But with your skills and awareness of beauty products, you can help them buy what's meant for them. You can suggest what products to buy that are best for their type of skin, and you can give honest opinions about hair products. This can develop trust between you and your customer.
Good Communication and Excellent Customer Service
Being open to conversations with your customers is crucial. By initiating effective communication, you can develop a connection with your customer. By listening to their preferences, and by suggesting ideas, you can understand them more and they will gradually be open to you and the walls of shyness will break.
You have to be a listener, and you have to be open about their requests. In addition, customers tend to get bored in the middle of styling, but with your skills, you can strike up a conversation and keep them entertained! Displaying excellent customer service can cause them to come back to you and become loyal clients.
Physically Able
Beauty establishments can be pretty hectic sometimes. Customers will crowd your spa, they might ask you to perform complicated styles, complications about the business can come, and it might be stressful. But by being physically able– mentally, and physically– you can easily cope with these problems and you will have the strength to face them. Develop activeness and become physically fit so you won't wear yourself out from the bustling and crowded ambiances inside the business.
Conclusion
To conclude, these are the five qualities that a cosmetologist should possess. With this guide, you can have an open eye for certain skills that customers will look for. Choosing the cosmetics industry as your career is an excellent choice because you can improve yourself, your talents will be enhanced, and you can develop a lot of bonds with the employees and clients. Not to mention, cosmetics can earn you big salaries.