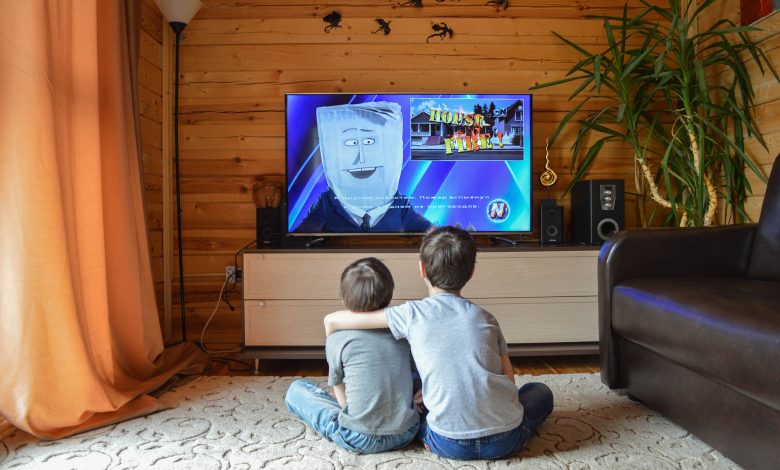 The month of April has started, and with it comes a host of TV series worth checking out. With new series making their debut on Netflix to new seasons of old shows, this month brings exciting shows to streaming services.
So what are you waiting for? Click here to get a reliable and high-speed connection, turn on your media box or smart TV, and get started with some of the amazing TV shows coming out this month, reviewed as follows.
The Crossover
Inspired by Kwame Alexander's novel, The Crossover is a coming-of-age series about twin brothers with basketball in their blood, and they are awesome on the court. The show tells their life in and out of the court, including their family and their father, who is adjusting to life after basketball.
Beef
Beef tells the story of a road rage incident that changed the lives of two people. It slowly takes over their thoughts and actions as the fight consumes them in this new dark comedy series coming out on Netflix.
Mrs. Davis
A Peacock original series set to premiere this month features a nun who is going up against an all-powerful AI, Mrs. Davis.
Transatlantic
Transatlantic is a story about an American journalist who set out to help artists and writers escape from France within a few weeks but spends more than a year making arrangements. Finally, he managed to plan a safe route out of France and onto US soil for over 2,000 refugees fighting for their lives.
Tiny Beautiful Things
A woman named Clare is facing tough times as her marriage is on the last leg, her daughter barely speaks to her, and her once-promising writing career is in jeopardy. However, a friend of hers suggests her taking over the role of an advice columnist, and after much reluctance, she agrees and finds out it just might be the best thing for her.
Rennervations
Rennervations stars Jeremy Renner as he travels from one place to another, helping communities and people by introducing unique purpose-built vehicles.
The Last Thing He Told Me
Before mysteriously disappearing, a husband smuggles a note to her beloved one-year wife, saying, "Protect Her". That is the complete message, but her wife knows exactly who he is referring to; his sixteen-year-old daughter, who lost her mother very early. However, his wife, Hannah, soon realizes that her husband isn't what he said he was, and his daughter, Hailey is the secret to finding out the truth.
New Girl
The comedy series is all about the different happenings in friendship and city living. After a tough break-up, a young woman named Jess sets out to live with three single men in an apartment place who support her most of the time.
The Diplomat
A series about a woman, Kate Wyler, who is in the middle of an international crisis but is trusted with a high-profile job that she thinks she is not suitable for. She thinks so because of her huge tectonic implication for her marriage and her future in politics.
Love & Death
Love and Death is about two church-going couples, Candy and Pat Montgomery and Betty and Allan Gore. All of them live in a peaceful town in Texas. Everything is going well, but soon, their lives flip because of a couple.
Summing It Up
That was the final series that we wanted to review here for the month of April 2023. All these offer great plot lines, suspense, horror, comedy, and more for the whole family or a group of friends, or a couple's night.
All these series air on different services like Netflix, HBO Max, Hulu, and Disney+, but you can get them all in one place by subscribing to a premium streaming service with add-ons and exclusive channels. Click here to contact a service provider that can help you land an internet service plan that can accommodate your rigorous streaming sprees.