Technology
5 Key Ways AI Augmented Development Changes Software Solutions
AI Augmented Development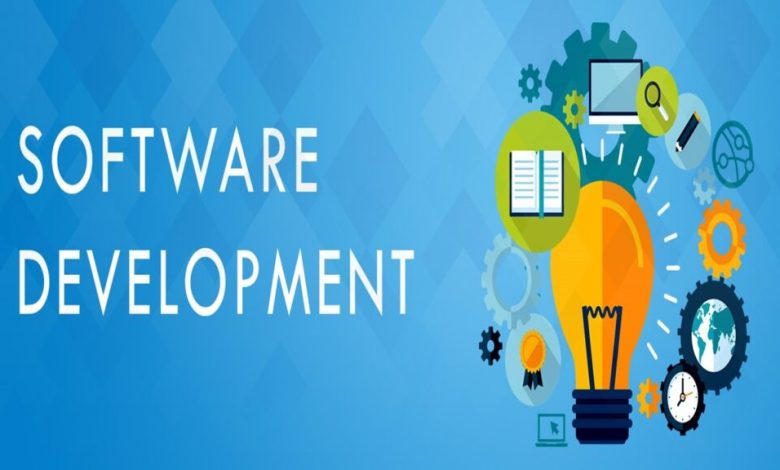 Technological advancements bring innovative AI-powered tools to revolutionize the corporate sector quicker than ever. At the beginning of the 21st century, Mark Andreessen shared an observation that software will prevail in the tech industry. In this light, a new catalyst arrived to transform the world, which is artificial intelligence.
Different industries are using these platforms on a broader range, including;
Industry of healthcare
Finance Industry
Media sector
Sector of telecommunications
Industry of e-commerce
The following article goes in-depth about AI-augmented development and its impact on software creation:
AI Augmented Development: A Brief Insight
The introduction of AI has transformed the software industry in terms of functionality, growth, and sales. However, the newest AI-based application in the sector is AI augmentation. Professionals describe it as "Tool Designing" built with the functionality of artificial intelligence. Moreover, AI-powered tools are the future of software development in multiple ways.
According to Markets and Markets research, the augmented intelligence market size will reach a financial growth of around 54.7 billion dollars by 2026, showing a CAGR of 25.1% for 2022-2026. The main region that will boost development in the domain will be North America. Moreover, the jurisdiction will have the largest market share and rising technological advancements that will revolutionize North America's augmented intelligence industry.
AI-augmented software development empowers programmers to create efficient, reliable, and quicker apps that are free from sophisticated coding. There are several benefits of AI development services, one of which is streamlining the coding process and making accurate predictions from code generation. In several ways, AI-driven tools will more likely dominate the corporate sector. The following are five noteworthy ways AI will revolutionize software development:
AI-Driven Developers
An interesting aspect of artificial intelligence is that it helps non-professional individuals to design or upgrade applications independently. This way, both professionals and non-professionals can benefit from AI-powered tools. Moreover, it has surely transformed the software development sector for generations to come, boosting productivity levels even higher than before.
Writing software is a complex task that requires expertise to come up with creative tools. Currently, artificial intelligence does not have the ability to generate code independently. Undoubtedly, artificial intelligence models can identify data patterns, produce code generations, fill in decision trees, and predict the future based on trends. Hence, an individual with little to no expertise can work with AI systems to develop efficient software code.
AI-Oriented Data Explosion
AI augmentation has streamlined the software-making procedure. This way, data & large enterprises have started competing with each other. Several apps designed through AI-based tools facilitate manipulation, data mining, and ensuring a competitive edge. In this scenario, users will have easy data access. Unfortunately, the only disadvantage is that data explosion results in the exponential growth of data mining
Safety Concerns & AI Augmented Development
Currently, the security issues regarding AI-driven software are obvious. With time, software development is becoming more delicate, with a number of loopholes. Undoubtedly, AI technology is still evolving, which prevents a layman from committing cybercrimes. However, security must remain high to deter criminals from exploiting the systems in any situation. Thus, AI software companies ensure that every AI-augmented development platform has built-in security systems to deter external attacks.
AI Facilitating the Growth of New Technologies
In the future, AI-augmented development platforms will be able to design customized artificial intelligence independently. Some people might consider it a bad thing, but it will ensure an exponential boost in the tech world. Moreover, it will make app development more quicker and refined having unbeatable security protocols. The concept can also make it challenging to picture the future of humankind, but it will be safe for people because individual safety will always be a top priority.
Democratization of Tech
AI-augmented development will surely revolutionize the global tech industry. With the help of cloud computing, every SME can rent data centers & compete with renowned businesses. Opting for AI solution development platforms will empower SMEs to construct competitive infrastructures.
Conclusion
Using AI-augmented development platforms will flourish because of the rising volume of business data and increasing data security concerns. The generation of massive volumes of data and the growing need to analyze it instantly will motivate organizations to adopt AI, ML, and NLP-based technologies. This way, business experts can gather insights from user data effectively and ensure a positive experience for clients worldwide. Previously, professionals did data analysis through graphs & charts, a method prone to errors and resulting in poor decision-making. The arrival of these platforms will change everything in the business world to boost revenue and facilitate exponential growth.