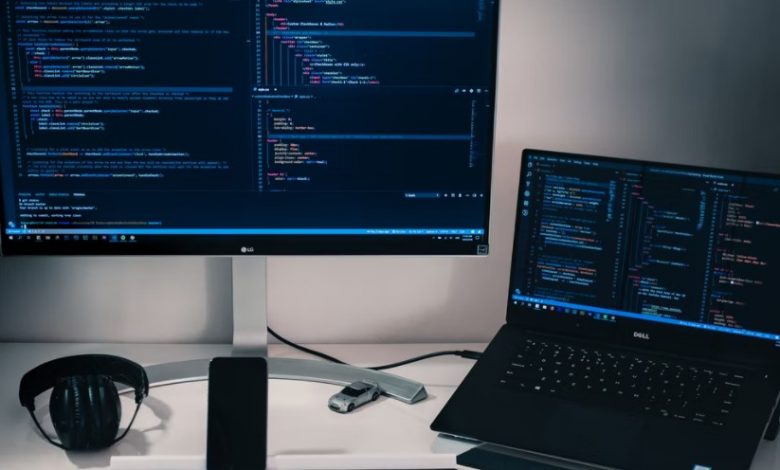 The market for software outsourcing companies in Vietnam is growing swiftly for giant players and start-ups of all sizes. This has largely been attributed to a huge demand-supply gap that has since spiked the attrition of IT service players. Moreover, getting skilled and talented individuals to handle IT projects takes time and a lot of resources. With this in mind, outsourcing is a major concern that resonates well with up-skilling, planning, and looking for experienced personnel.
The outsourcing industry over the years has sustained enormous growth, with companies looking for cost-efficient and scalable solutions. With these solutions, the companies will meet unique technological needs and talent for tech. The huge business opportunity opens a broader spectrum of software development services marketing. Some of the outsourcing software development pros and cons include saving money and time and security risks, respectively. They are also helpful in providing consultation services that fit the organization and its employees.
Remarkable outsourcing companies in Vietnam
Outsourcing is a business practice that involves a company hiring a third party to handle IT operations, perform tasks and provide essential services for the company. It can either be onshore or offshore. Onshore means hiring outsourcing companies in the country, while offshore involves hiring teams in other nations. The outsourcing companies ensure your projects are done within the stipulated time frame, needs, and requirements. Furthermore, outsourcing has the fundamental goal of improving the digital transformation from one country to another. Here is a look at the best outstanding IT outsourcing companies in Vietnam.
Orient Software
Orient Software is a top-rated software development company dedicated to providing high-quality solutions to its clients. It has a strong team of experienced and professional developers who deliver the best software projects in Vietnam. They help enterprises and small and medium businesses to achieve digital transformation by designing custom software that meets their specific needs.
Orient Software primarily specializes in custom solutions, including mobile apps and web applications that are scalable, secure, and flexible in addressing your organizational problems. Additionally, they ensure the high performance and reliability of their products through QA and expert testing services.
This company uses the current technologies in designing efficient IT solutions that evolve as your company grows. Since they are trusted and the leading software outsourcing company, they ensure their services come at cost-competitive prices to their large pool of valued clients.
Lotus Quality Assurance (LQA)
Lotus Quality Assurance company was established in 2016 as the first Quality Assurance Organization that is independent. Its headquarters are in Hanoi. The main branch, LJP, Is located in Yokohama, Japan. The company is large, with 28 global clients and partners within four continents.
Lotus specializes majorly in software testing alongside embedded software testing and strength of automation testing. Their major experience is in testing domains that need expertise, such as Automotive, Education, Fin-tech, and Healthcare.
Furthermore, the firm offers training services on AI data that are a great deal in managing multitudes of annotation projects. These services are highly guaranteed efficiency because they have done more than a hundred projects and processed more than 7 million data used for AI training.
TMA solutions
TMA Solutions Company has been in operation for more than two decades. It was formed in 1997 to deliver quality services for software outsourcing to the leading companies in the world. The company has more than 300 very experienced engineers and was selected from a pool of large Vietnam resources that are well trained.
The pool of engineers has completed numerous large and complex projects over the years. TMA has built its reputation for a long time and gaining a lot of recognition worldwide.
CMC Global
CMC is among the most remarkable IT outsourcing company in Vietnam. It is the major division of CMC Corporation, a high-tech conglomerate founded in 1993. With a current workforce of more than 3500 people, the company is large. With these many experienced employees, CMC Global provides and performs various software development services. The services are highly customized to meet customers' needs.
The services include; cloud migration, custom software development, RPA service implementation, and cloud service management. The company is helping more than 200 clients globally by following strict international standards like ISO and CMMI to guarantee the quality of its delivery.
FPT Software
FPT Software is among the top outsourcing companies in Vietnam, established in 1999. They provide countless services, including Smart factories, Enterprise Mobilization, Internet of Things (IoT), RPA, Platform Modernization, Application service, and AI. The long-time Public Reputation (PR) of FPT is worth noting.
The parent company of FPT is one of the famous Vietnam brands. It can be seen in many fields ranging from technology, business, retails to education.
LUVINA Software JSC
Luvina is one of the best IT outsourcing companies specializing in developing, operating, and maintaining IT products to provide high-quality products. It has cooperated with numerous clients within different industries and is a long-term partner of large Japanese enterprises.
Luvina is gradually striving to ensure it gets long-term global partners to assist in its projects.
NEXT Holdings JSC
NEXT is an upcoming outsourcing company in Vietnam that has gradually evolved. It supports IT developments on various frameworks, languages, and services by centering on developments alongside Java or PHP.
NEXT can design and develop friendly interfaces system architecture using the backbone and business system according to customer needs. Moreover, VNEXT Holdings has diverse experience developing countless Android applications and IOS in various fields. They can also manage the entire application process of planning, designing, and integrating the new technology.
KMS Technology Vietnam Co
KMS Technology is another top-notch US and Vietnam-based Tech Company. Its major focus is IT consultancy, software development, and testing. Thanks to their strategic location of office branches and its headquarters, the company has reached too many clients.
The company's goal is customer-centric, meaning processes, operations, and task assignments align with clients'. KMS Technology helps its clients through digital transformations for the future growth of their businesses.
Harvey Nash Vietnam Co. Ltd (NashTech Vietnam)
The company gained its expertise in technology through delivering smart solutions to solve business challenges and give value. It has provided digital transformation services, cloud computing, and BPS to several clients globally. The main markets for NashTech are in Australia, the UK, Singapore, the USA, Japan, and Vietnam.
Conclusion
Vietnam has a great possibility of becoming the new destination of outsourcing in Asia. Even though the companies discussed above have some limitations, they still have exceptional potential in providing IT outsourcing services. Therefore, it is important to seek guidance to guarantee the best service delivery and development. If you need to outsource some IT outsourcing services, I bet you are in the right place. Make a deal and see a difference in getting the best services ever.