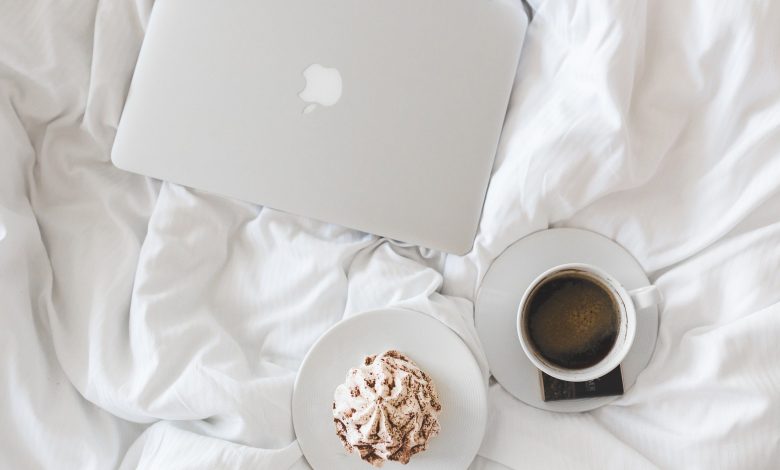 Want to live a more luxurious life? Want to know some of the easiest and low-cost ways to upgrade your lifestyle? Then you've come to the right spot.
In the age of social media, men and women are constantly searching for ways to live better. If you don't have the fanciest car or the most amazing holiday locations, then you feel insufficient – which is the main driver behind this craze! After all, life has become somewhat of competition now, where people don't like to settle for 2nd best.
Fortunately, you don't need to damage your bank account to upgrade your lifestyle. Want proof? Follow these 8 easy tips.
Get into a new sport
Finding a sport that you love can become a full-time hobby for millions of people around the world. The reason for this is simple: it's insanely fun and keeps you fit and healthy. When you feel this way, you are already living better. Plus, if you choose a competitive sport, it adds an edge of excitement to people's lives that was previously missing.
There are plenty of sports activities to choose from, but if you want to make the most of your time, then you should pick a sport that offers more than just the sport itself. Boxing, for example, offers lots of ways to keep you engaged with the sport. Take a look at the article on this page to see the different ways that you can spend more time enjoying this sport. With so many activities, getting into boxing is one of the best ways you can upgrade your lifestyle.
Go on more staycations
Say "Hello!" to the new era of staycations.
That's right, rather than jetting abroad twice a year, couples and families are going on luxury staycations, instead. This is smart, as you get to save money whilst living in bliss (providing you choose a good location, of course).
A staycation can be anything from camping to going on a tour of all your nearby beaches for a week. Whatever you decide to do, make sure to have fun and take plenty of selfies for Instagram whilst you're out there.
Also, staycations don't have to be over a week-long. In fact, you can go on weekend staycations. This means you can potentially go on 52 – yep, 52 – staycations a year. Sure, it's a little ambitious, but who cares!
Improve your commute to work
If you have to commute to work every day, whether it's to a busy office or a builder's yard, you should give your commute a couple of nice upgrades. Let's say, for example, you catch the subway. Rather than staring mindlessly out the windows, use your commute as the perfect opportunity to listen to music, stream podcasts, and even play games on your smartphone.
Start your own side business from home
Let's be honest, who doesn't love money?
Right now, hundreds of thousands of people are starting their own side businesses from home. A popular choice among the design-savvy people of society is to start a homemade jewelry business – exciting, right? However, you can start any type of side business that you like. The key is to base it around a talent (or talents) of yours, whether it's freelance writing, designing, or tutoring.
To start a side business, all you have to do is legally register your side business (under the self-employed category) and progress from there. Your main focus should be deciding how you're going to sell your products online. Here are some platform options:
Social media
Your own website
3rd party retailers (Amazon, eBay)
Online store specialists (Shopify)
If you're a total beginner, it's recommended that you sell your products through Shopify, as they allow you to easily create and customize your own online store. Essentially, they take care of all the hard work for you: all you need to do is decide your store's theme, prices, and posting options.
Become a yoga expert
As the old saying goes, health is wealth.
In today's fast-moving society, it can be incredibly difficult to find the time to nurture your health. If you can relate to this, don't worry: you're not alone.
Thankfully, yoga exists to help. Just a mere 20-minutes of yoga a day can drastically improve your physical and mental wellbeing. You can do it before you sleep or in the morning before you head to work – you have total freedom of choice.
To get started, here are some beginner yoga tips. Before long, you'll become an expert.
Socialize with friends every month
To have an amazing lifestyle, you should try your best to frequently socialize with friends. Yes, work and family commitments can sometimes get in the way of everything, but life is too short to forget about your friends! Even if you only manage to go for a couple of drinks with them once a month, it's better than nothing!
Remember, socializing is a great way to blow off some steam and give your mind a much-needed break. So, if you're in the mood for a cocktail night this weekend, don't hesitate to invite your besties out!
Pursue your passions
Everyone has passions. Even the individuals who claim they don't know that – deep down – they have something they're passionate about!
Think carefully: what are your passions? Painting? Running? Decorating? Shopping? Playing music? Traveling? Whatever your passions may be, make sure to pursue them in your spare time to give your lifestyle a major boost.
Here are some benefits of pursuing your passions:
Greater fulfillment
Personal growth
Better mental wellbeing
Improved confidence
If possible, you should try and dedicate one day of your weekend to taking part in your favorite passions. This will prevent work overload and make you happier!
Wear the clothes that you like
Clothes often symbolize lifestyle, personality, and values. Unfortunately, some people are too shy or nervous to wear the clothes they want to truly express themselves. Don't allow yourself to fall into this territory!
By wearing the clothing you like, you'll experience a sense of freedom and empowerment like never before. Be bold in what you wear, and make sure to experiment with different colors, materials, and sizes.
Also, check out these beauty and fashion tips.
Conclusion
By following these eight easy steps, you'll be able to instantly upgrade your lifestyle. Make sure to share them with your friends and family on social media, too!