Gadgets
Technology
5 Event Technologies Which You Must Consider for Hassle-Free Events
As events take place in real life, it helps in forming more realistic human connections, better engagement, and other impactful opportunities.
It is essential that your event has all the aesthetics that can fulfill the needs of the audience and make your event successful. This is where the need for event technology comes in.
What is Event Technology?
Event technology is the concept of using digital tools and channels in an event planning, organizing, management, controlling process for the ultimate purpose of making the event impactful, engaging, and result-driven.
In this age of social media, advanced technology, and gadgets influence over the audience, it is essential to integrate technology to make your event more interesting, engaging, and interactive for the audience.
The seamless event lifecycle is the key to a successful event and event technologies are the key to a seamless event lifecycle. You can use technologies for registrations, measure effectiveness, enhance engagement, build interactivity, drive entertainment, and overall superior event experience.
We have listed the best 5 event technologies that you can make use of for your next event and see the results for yourself.
Best 5 Event Technologies to Make Use of
Artificial Intelligence & Facial Recognition
Artificial intelligence and facial recognition, both these technologies are immensely popular in the digital spectrum and incorporating these in the events can help you reduce your management costs.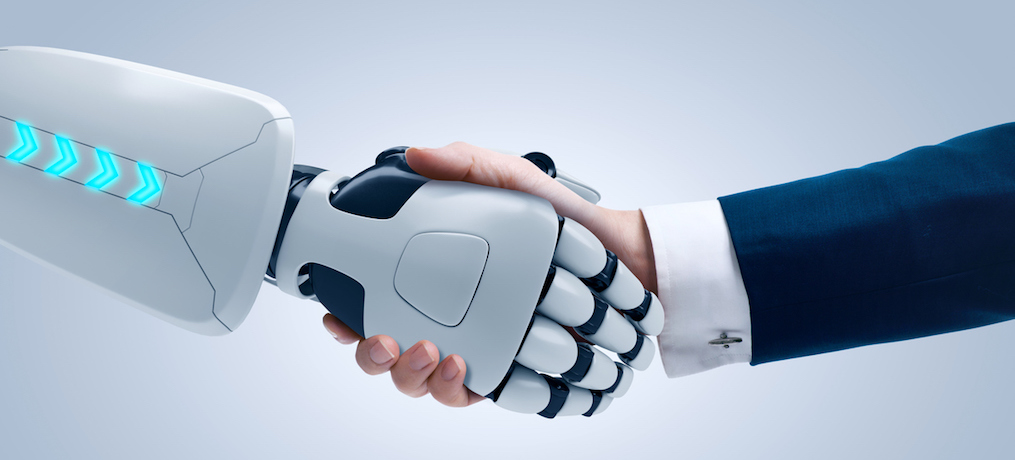 You can use artificial intelligence at your event like installing customer service kiosks, chatbots, AI-empowered robots, etc. This would reduce the human labor and enhance competency.
Whereas Facial recognition can help you engage the audience even further with tagging, sharing, improved security, Check-in functionality, identification, data gathering, and much more for your event.
These technologies are still in developing stages and you can make the best use of these with the first-movers advantage.
Interactive AR & VR
Augmented reality and virtual reality are a concept of experiential marketing that involves a lot of creativity and innovation. These are highly interactive with the combination of both offline and online environments for an immersive experience.
Having tech like Augmented reality and virtual reality, you can enhance the engagement and attractiveness of your event among the audience.
Product demonstrations, new product launch, 360-degree location experience, gamification, improved exhibition, and much more that brings in the audiences' physical involvement into the event and provides a gratified experience.
This is not just for the in-event experience but you can reap in the audience for the digital mediums and they can experience the event at their homes or anywhere with VR & AR devices.
Social Media Walls
This has been a growing technology trend for the events due to its aesthetics, features, and possibilities of maximum returns. Social media walls are the aggregation of engaging and relevant content from diverse social media platforms into a single feed and displaying it on the screens at an event.
Social media aggregators fetch content from social media platforms using hashtags, handles, profiles, timelines, usernames, and more and display it in real-time on the screens.
Having social media walls can help you tremendously increase audience engagement with the event, encourage them to participate, bring interactivity & creativity, reach a wider audience, gain extended exposure through social media.
You can create your custom event hashtag and ask the audience to share their ideas, views, opinions, reviews, questions, and experiences relating to the event and display those posts on the social media wall.
Social media walls can allow in-event panel discussions, QnA's, reviews, conversations among the attendees and also with the event.
Projection-Mapping
Projection mapping is a mix of video mapping and spatial augmented reality which allows 3D content to be mapped on 3D surfaces using projection techniques.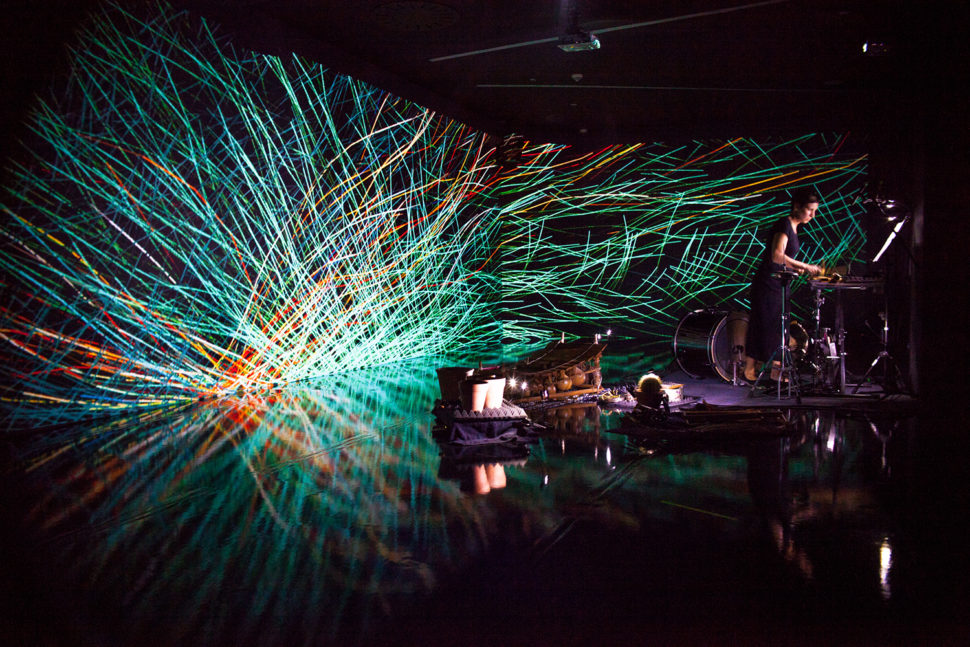 This is an excellently creative technology that can be used at events to showcase videos or other content on surfaces to make the surface interactive and provide a mesmerizing experience to the audience.
Although this technology requires a lot of creative input, comprehensive understanding, and a favorable surface for appropriate execution.
But if executed appropriately, this can make your event immensely engaging and impactful for the audience. This is the future of technology that is visually appealing, cost-efficient, resourceful, and delivers a supreme event experience.
Mobile-Apps
Mobile apps could be understood as the necessity for events especially the large or medium scale events that involve over 1000 attendees. Massive audience means more chaos and human labor to be employed for managing.
Creating mobile-apps for connecting your event to an existing mobile app means it can help the audience to get a better understanding of the event, its timeline, location, navigation, schedules, and more information related to the event.
This information can allow the attendees to attend the event according to their interest & availability, easily maneuver, explore the details of event, check-in, purchases, announcements, news & updates, ticketing solutions, and more.
All of these benefits will make the event more planned, managed, engaging with excellent holistic event experience.
Conclusion
Events are a constant occurrence in most industries, be it music, corporate, or any other. These events present an opportunity to connect with the audience, gain exposure, and promote themselves for better results through exhibits, displays, and gatherings.
These technologies are highly useful and can help you execute a successful event with maximum audience engagement and returns on investments.  As an organizer, it gives you the power to plan and manage a creative and interactive event.
Choose the event technology wisely based on your resources, market trends, audience interests, event theme, and investment limitations so that you get maximum benefits for your efforts.