Business
Why Is Business Analytics So Important For Aspiring Entrepreneurs?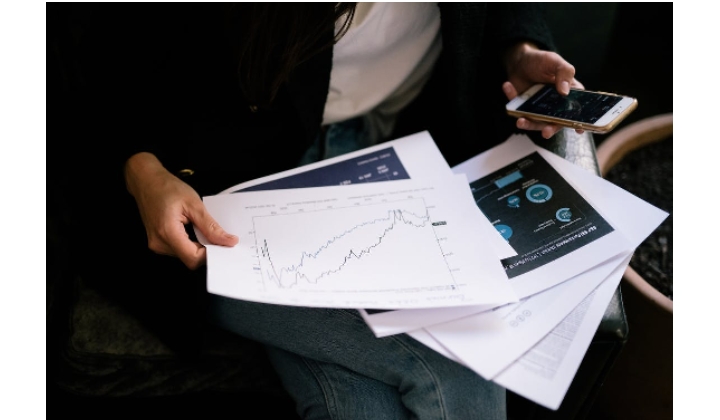 Modern-day corporate systems are aggressively competitive and volatile, and most startups fail to survive their first year of existence. Interestingly, many reasons explain the rising statistics of failed startups, and nearly all point towards entrepreneurial acumen. 
A business can survive its lack of funding and IT infrastructure, but entrepreneurial skills are fundamental to sustainability. This statement begs the question, what kind of skills do entrepreneurs need to start a successful company? Each industry and sector demands a unique set of skills, but the need for business analytics remains consistent across corporate systems worldwide. 
Data has taken over our everyday lives, especially our interactions with businesses and their promotional offerings. Digital technologies dominate every aspect of corporate activity, from financial management to customer service and more. Businesses are highly tech-driven, and entrepreneurs must know how to navigate their path to success in digitally competitive industries. 
Keep reading to explore the significance of business analytics for aspiring entrepreneurs. 
Building Digital Literacy & Competence 
Are you planning your career path around starting your own company? That's an ambitious vision, and you will need to harness your talents and acquire the necessary entrepreneurial skills. Although it may seem daunting at first, you can still actualize the entrepreneurial dream with the right experience and training. 
Aspirants must understand that entrepreneurial duties demand a refined and well-rounded skill set. Essentially, running a business involves making complex decisions by gearing risks and capitalizing on lucrative opportunities. This endeavor requires in-depth knowledge of business analytics and the art of using data to make accurate predictions. 
In recent years, masters in business analytics jobs have increased exponentially as trained data analysts enjoy superior marketability. Firms and industry leaders need professional data scientists and analysts to guide decision-making and maximize profits. Imagine starting your own company after serving a top-tier firm as a data analyst in the same industry. Data analysis skills can help you harness digital competency and steer your company away from bad choices. 
Today, entering a master's program is much easier as the online learning infrastructure offers superior flexibility so you can learn and work at your own pace. 
The Art of Predictive Analysis 
Businesses generate a humungous amount of data in every interaction with consumers, investors, and other stakeholders. This data carries valuable insight into business activity, revenue generation, consumer preferences, and market share, amongst other elements. Interestingly, data isn't useful in its raw form, and only a skilled data analyst can convert it into actionable insights. 
Predictive analysis is the art of harnessing raw data into readable patterns of information that make actionable predictions. Analysts use graphs, statistical equations, and machine learning algorithms to make predictions. Suppose a company wants to acquire a new warehouse and needs to identify the most suitable site. In that case, data analysis will help determine the most convenient, profitable, and lucrative location. 
That's not the only instance of decision-making supported by data analytics visualizations and algorithms. Predictive analyses support decision-making in every sector and aspect, from product design and marketing to inventory management and more. Essentially, entrepreneurs rely on data analysis to understand the best possible outcome to support business goals. 
Gaining & Sustaining Competitive Advantages 
Have you ever wondered why some startups survive where others fail to sustain their operations in the same industry? Many reasons contribute to the survival of a company, but survivors are categorized by their competitive advantages. It all boils down to carving out a competitive advantage to overpower and overshadow your rivals. 
The study of data analytics is indispensable in conducting competitors' analyses and outperforming your market rivals. All businesses strive to produce more goods and services, revenues, and profit margins than their competitors. And data analytics allows entrepreneurs to identify and capitalize on the strengths and weaknesses of their industry rivals. 
It's a law-abiding and digitally efficient form of corporate espionage to help you get ahead of the competition!
Empowered with Accuracy & Precision 
It's not an exaggeration to say that the study of data analytics is empowering for an entrepreneur. After all, data analytics allows business owners to make well-informed, profitable, and effective decisions. It holds the power to drive business growth with precision and make decisions in light of facts and figures. 
In the past, business leaders relied on tried-and-tested hacks and, mostly, their gut instinct. Today, entrepreneurs are empowered by data-driven insights that help them dig into evidence to support pragmatic decision-making. Business analytics allows entrepreneurs to evaluate the advantages and disadvantages and capitalize on emerging trends. 
Data-savvy entrepreneurs can embrace innovations and evolve to embrace emerging technologies and trends with superior flexibility. They rely on data analysis to examine the landscape and identify lucrative opportunities to expand and grow. 
Strategic Cost Reduction 
Reducing manufacturing, operational, and development costs allow businesses to maximize their profits and ensure survival. However, cost reduction shouldn't come at the expense of clients and customers by compromising quality. Companies must maintain their brand of excellence and quality and strive to reduce expenses and generate higher revenues. 
Historical and emerging data records carry actionable insights that empower businesses with precision and accuracy. Companies can optimize their prices and reduce their costs by defining their margins and capturing market share. Data eliminates the need to run experiments and tests to examine the performance of a new product or service. 
It offers marketers, financial planners, and product designers ample insight into practices that will support profitability. Businesses can reduce costs by capitalizing on industry trends, seasonal fluctuations, and emerging technologies. 
Final Thoughts 
Business analytics serves entrepreneurs by making management easier and empowering their decisions with accuracy. Data-driven insights allow business owners to weigh the impact and implications of various scenarios to identify the best alternatives. 
What's the ideal time to launch a new product? When should a business expand its retail outlet to another location? Should the company design services targeting a new audience demographic? Data analysis offers valuable insight to answer these questions in the light of consumer preferences and industry statistics. 
The goal is to minimize risks and ensure survival by expanding opportunities for sustainable growth and profitability. Aspiring entrepreneurs have much to gain by developing a data-savvy skillset and embracing digital literacy.