Business
7 Things You Should Consider When Opening an Automobile Repair Shop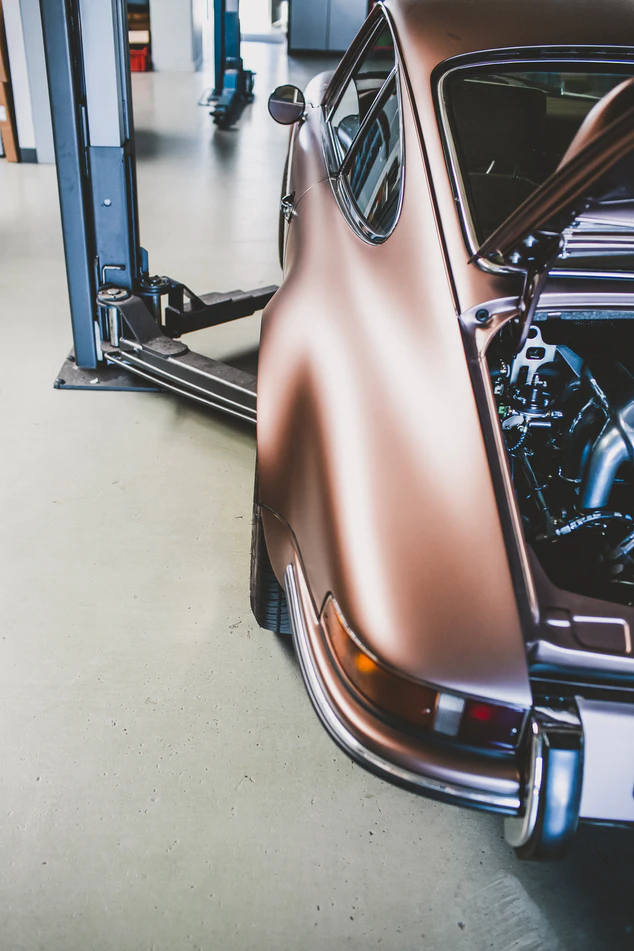 Most people are looking for a good automobile repair shop for their motor vehicles. There is a need to find an automotive repair shop even before your motor vehicle develops a problem. This will save you a lot of headache when the inevitable happens.
Most mechanics dream of owning an automobile repair shop. If you are working on becoming a mechanic who owns an auto repair shop, planning is essential as you look for money to get your garage doors up. Below we will have a look at the things you should consider when opening an automobile repair shop. These are not only to keep you going, but to be profitable while at it. Read on!
Know the Startup Costs
For any kind of business you are just about to open, start up capital will be involved. You need to do your research on the cost of getting up and running even before spending a dime. Opening an auto repair shop from the ground up will include costs like rent or construction, insurance and equipment. These are the most common and expensive line items that are easily predicted.
You can also consider buying an existing auto repair shop considering it can also affect the bottom line. Buying a building and making alterations can be considered if you were to construct your own. This will significantly change the start up costs depending on construction costs.
You may need to research your lending options if you're not paying out of pocket. Start ups can be costly if not well planned for. It is valuable to have a budget for your business. This will help you keep your costs low as you focus on what you need to open the doors of your business on the first day.
Get Certified
It's not a must for you to have a certificate to run your auto repair shop. But it's best if you have a certificate because it affirms your achievements and also certifies your skills and qualifications. Certification tells your potential customers that you are well conversant and you know what you are doing. This gives automobile owners confidence in you thus its a very important marketing tool.
Certification will make the process a whole lot more easier. You will find an easy time finding affordable liability insurance and finding financing for your new business. You are likely to get more leeway and respect when you have a certification because it tells your customers, lenders, insurers and others that you are serious about this.
Get the Best Robotic Machines
Before start up you need to enquire about the best robotic machines for your auto repair shop to help in human physical labor. You will not have much time once you open your doors to the public. For instance, you should consider getting an arm used in robotic welding systems for your welding processes. This will in turn free your employees from the manual effort and they can get to work on other important aspects of your operations. Moreover, it will help in time efficiency and precise working hence smoothening your operations.
Automating your repair shop is one of the best investments you can do for your business. For market competition purposes you will be among the best if not the best. Does this mean that human labor in auto repair shops is no longer required? Not at all, robots are a means to offer better quality services in this case.
With the invention of robotic machines, you will need some for your start up business in the auto repair shop. This will also serve as a good marketing tool for your services.
Obtain Legal Advice
Legal advice is important as you plan a start up for your business. It's not just about finding a location and serving customers. During this process a lawyer is indispensable to help you understand all what it entails to legally operate your business. It's not mandatory to retain a lawyer but hiring one will save you from making a lot of mistakes along the way.
The advice on legal matters in operating a business will help you to have to…..
obtain a business operating licence
Check that you are in full compliance with the regulations surrounding liability insurance requirements
Open accounts to handle payroll and tax reporting
File your incorporation paperwork, and other presale steps
Seek assistance from a local firm that helps small businesses get established and consider engaging an attorney. It will save you from a plethora of headaches.
Conduct Interviews
However small your start up for the auto repair shop might be, you will need man power to help you out. Running a one man show is possible but you probably need someone to interact with customers by taking calls, scheduling service appointments and handling walk-ins.
If your garage will have the capacity to handle more than a single motor vehicle at a time, then you will need more mechanics to help in service. This will come in handy to maximize your capacity.
You should conduct the hiring process before the grand opening. You should have your employees lined up early for a smooth start up. Also you will have enough time to check on their references to get the best candidate and negotiate compensation packages.
Train Your Employees
How will you train your employees if you will be hiring? You should have the necessary information to provide them with before opening. Go over some basics with your hired candidates to prepare them before the grand opening.
With well trained employees the start up process is easier when you are expecting to be busy.  This will increase your chances for success and your operations for the first few weeks will run smoothly.
Spread the Word
Marketing is essential for any business. Getting the word out there for your business is a big part of opening the doors. You should tap into key trends to reach out to customers.
You might advertise special discount pricing for the first customer, first day or week to bring customers to your doors. Have a print out of your pricing list and shop rate for every walk in to see.
Conclusion
Automobile repair shop business is growing rapidly. With most homes owning a motor vehicle, there is high demand for repair services to keep the vehicles in good condition.
With this market growing rapidly and becoming competitive, you will need to take well calculated steps for your startup. If you offer quality services to your clients, you have a guarantee of your automobile repair shop growing big.