Home
How Are OCI's & NRI's Profiting Through Mumbai Real Estate?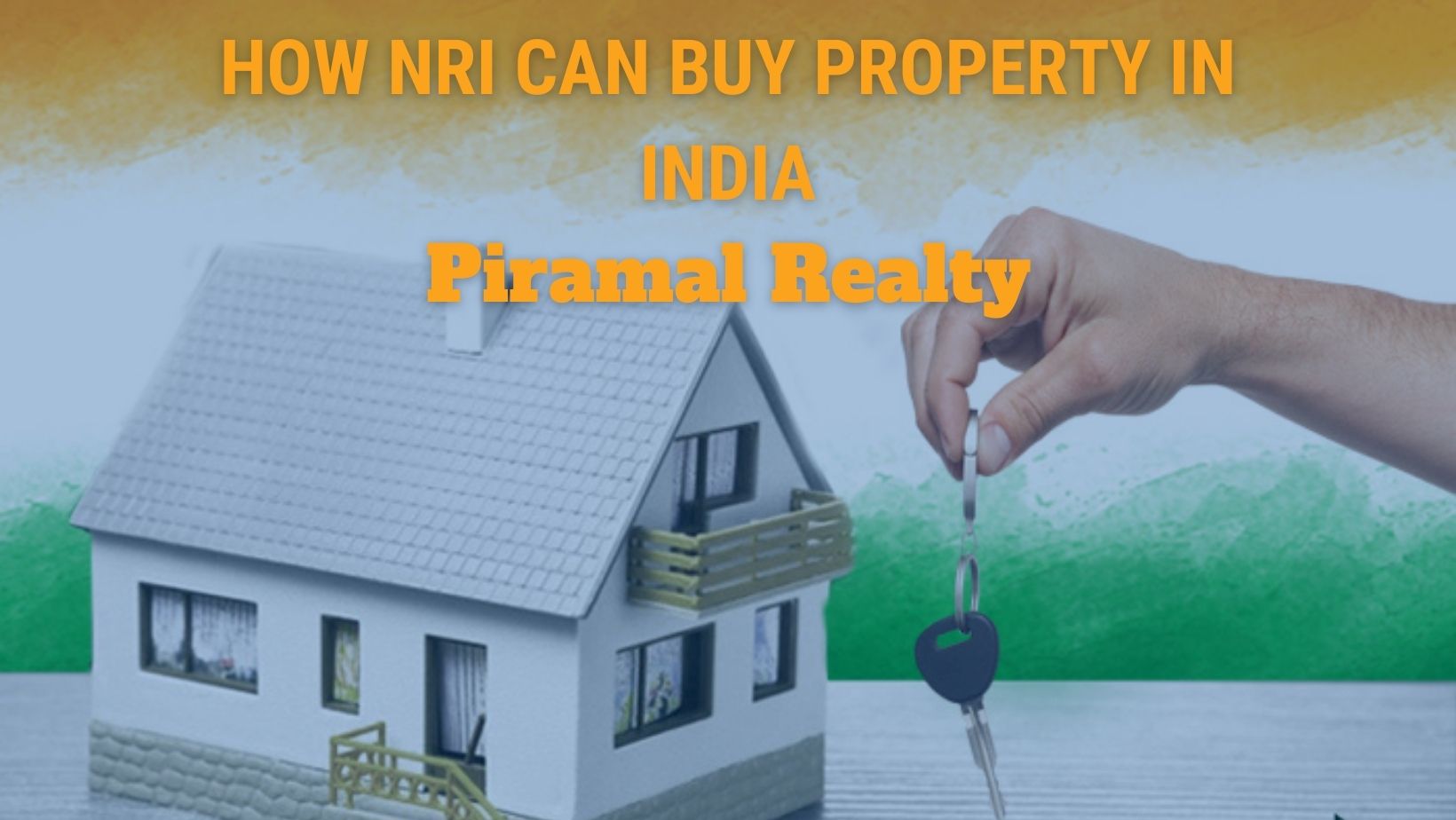 There is a lot going on in the real estate industry of India's metropolitan and financial capital of Mumbai. Where people were of the opinion that the COVID-19 pandemic has rendered the economy in shambles, others have been profiting. There is no evidence suggesting that the market has completely died out and there are no opportunities available. On the contrary, realty search portals show a dramatic increase of almost 254% in enquiries pertaining to real estate investment from NRIs.
Investors, especially NRIs, have been paying close attention to the whole situation and anticipating the possible outcomes in their favour. Needless to say, buying a Residential property for Sale Mumbai, India in the current circumstances might seem risky. However, the returns are equally rewarding if you manage to play your cards right.
So, let's take a look at how NRIs are profiting through Mumbai real estate:
Pro-Buyer Government Incentives and Policies
Ever since the Modi government has taken control, it has made many endeavours to show the world how pro-investment the country can be. Not only have their policies made it easy for investors within and outside the country to invest, but it has also made sure to provide them with relief in terms of lower interest rates to encourage more property transactions.
In addition to this, one of the most appealing factors of the current pandemic that encourages investment is the lower value of the rupee. With falling exchange rates, NRIs are making sure to make use of their savings and invest in residential as well as commercial options. Housing loans that offer discounted interest rates are adding fuel to fire, encouraging first-time buyers to try their hand in the market and secure an investment home.
Apart from this, the market is showing increased transparency as the government has eased investment norms. Furthermore, you don't require special permissions for repatriating your income from the country. To make things even better, the government has removed the restriction on the number of permitted immovable properties that NRIs and OCIs can have.
Developments Due in the Region
It takes experience for an investor to be able to recognise opportunities in the making. The current circumstances might seem bleak to everyone but even in such a scenario, some have been profiting. There is no rocket science or illegal activities involved as it's just smart investing.
Developments are one of the most important things that an investor needs to be on the lookout for. Infrastructural projects dedicated to improving the transit and transportation within the region or even small developments in nearby communities, such as the eruption of a commercial and retail area, are important examples.
Metro Lines
In this regard, the MMR is due for a revolutionary change. The infrastructural projects aimed at providing 3 metro lines to connect the northern and southern districts of the region are the first.
The mapped blueprints of the projects show the following:
Metro Line – 2A connecting Dahisar with DN Nagar by a 19km long elevated track
Metro Line – 7 connecting Dahisar with Andheri East by a 16.5km long elevated track
Metro Line – 3 connecting Colaba with Bandra as well as going all the way to Seepz via a 33.5km long underground track
These metro lines are sure to provide ease and comfort for the region's residents to commute back and forth. However, decreasing road traffic and pollution won't be the only things worth noting. Expert investors recommend making the most of the resulting commercial and best residential projects in Mumbai that will sprout up.
Trans Harbour Link and Navi Mumbai Airport
Secondly, plans are underway to construct the trans harbour link connecting Sewri with Nhava Sheva via a 21.8km long elevated bridge. Almost 40,000 vehicles will be allowed to go across every day in the initial stages of the project's completion. Once this is done, the government plans to increase this capacity to 100,000 and 150,000 in years 2032 and 2042 respectively.
Finally, the government recently started working on its plans for the Navi Mumbai International Airport. This airport will work together with the CSIA to form India's first urban multi-airport system. Regardless of what happens, what's certain is that the surrounding areas of these projects will witness prosperity. Commercial, as well as residential options, will eventually form nearby and allow for even more opportunities.
As it's clear from the above-mentioned facts, the time for investment is right now. It's no secret that NRIs, OCIs, UHNIs, etc. are making huge profits by investing carefully. You can do the same if you time your moves right.