Sports
Fifa 23: Squad Battle Rewards Guide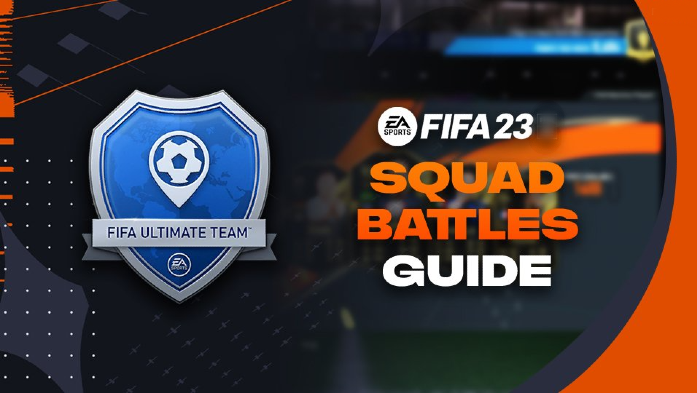 André Silva of RB Leipzig sprints into the box and receives a pass from Danilo Pereira, who lofts the ball over Lewis Dunk. Silva easily scores by beating Jordan Pickford to the ball and putting it in the top right corner. That sure does sound like a big-time international matchup between Portugal and England, doesn't it? It's actually a description of several of the goals FC Heat scored against me in my second ever Squad Battles match in FIFA 23.
The game of Squad Battles is a true test of skill! It's a mode where you compete against some of the best player-made players every week, from Sunday to Sunday. You won't be able to play with a human-curated FIFA Ultimate Team roster featuring stars like Sean Nealis and John Tolkin.
What Do Squad Battle Rewards Consist Of?
In Squad Battles, you can earn both coins and packs through gameplay and progression. Gaining more coins and moving up the ranks depends on how well you perform in matches. Rewards improve as one advances in level.
Remember that playing at a higher difficulty will net you more Battle Points per match, allowing you to advance in rank more quickly.
Play up to 42 matches per week against other FUT teams to increase your rank and earn Battle Points. There will be no more Battle Points awarded for the remainder of the week. Bonuses accrue over the course of the week as you play more matches and advance through the ranks. Your weekly Squad Battles Rewards are based on your rank at the end of the week.
You need the gold you get from these rewards to buy more packs and players.A team can benefit greatly from the addition of these players. From the FIFA Ultimate Team main menu, go to Squad Battles > Your Rank to see where you stand amongst your fellow players.
Now that you have an idea of what Squad Battle Rewards FIFA 23 has to offer, I'll go over the specifics you'll need to succeed at it.
Top-Tier Ranking Strategies
Play at the right level of difficulty. Squad Battles are a way to practice that can pay off.Take advantage of the fact that you're competing against a computer and not actual humans by upping the ante on your own difficulty level, but don't go crazy. If you lose on legendary or ultimate, you might get less points than if you had won on professional. On the other hand, if you win on amateur or semi-pro, you might get more points than if you had won in professional. Learn to play at a level where you're consistently successful, scoring high points, and making strides forward.
Goals and shutouts are where it's at, so keep your sights set on that if you want to succeed. Every goal you score in a Squad Battle is worth 40 points, up to a maximum of 5. Make sure your offense and defense are strong so you can score and avoid giving up goals.
Even though speed is important in FIFA, it's important to have defenders and midfielders who can move quickly and deftly so your team can keep up with the other team.Your team needs players of all positions who can handle the pressure as the tougher AI will spare no one when on the offensive. It's important to keep in mind that Squad Battles are just practice, so don't be afraid to experiment with different lineups and formations to field your strongest team possible every time.
Potential Benefits
Winning a squad battle will net you coins and packs that can be used to strengthen your team. The higher your status, the better your rewards. Some of the benefits are detailed below.
Level 3 Bronze: Premium Loan Player Reward Pack
Value Pack (Bronze 2), Gold (All)
One Bronze Coin, Five Hundred Silver Coins, Two Gold Packs
Three Silver Packs worth a total of one thousand coins, one Gold Pack, and one Premium Gold Pack
Two Silver 2,000-coin packs, two Gold Premium packs, and a Gold pack
You'll get 4,000 silver coins and two Super Premium Gold Packs.
Packs of Prime Mixed Players, Jumbo Premium Gold, and Gold Coins, Level 3
Six thousand gold coins, a jumbo premium gold pack, and a prime mixed players pack.
Jumbo Premium Gold Pack, Prime Electrum Players Pack, Prime Mixed Players Pack, and Gold Packs (1–8,000 Coins)
Bonus: Prime Mixed Players Pack, Two Rare Electrum Player Packs, and Eight Thousand Coins for Making the Top Three
14,000 coins, two Rare Electrum Player Packs, and a Premium Gold Player Pack are included in the Elite 2 Bundle.
Top Tier 1: 26, 000 Coins, Two Rare Player Packs
Top 200 – a total of 65,000 coins, a Rare Players Pack, and two Mega Packs.
Rewards Claiming Procedure and Timeframe
Gaining rewards is a manual process. Once the weekly Squad Battles event resets, you will receive them. This occurs at 4 AM EST/1 AM PST, and you can collect them at your convenience. The rewards will be deposited within a few minutes, at which point you can claim them in-game, on FUT Web, or via the Companion App. These bonuses are perpetual, so you can cash in whenever the timing is right for you.
Conclusion
Squad Battles are a great way for players to improve their skills and try out new formations and formation combinations in FIFA 23 Ultimate Team. By playing the weekly gauntlet of 42 matches against other FUT squads in the FIFA community that are controlled by AI, you can get better at the basics of the game, like defense. Generally speaking, the value of your reward will rise as your game mode rank does. You can get a huge boost in FIFA 23 Ultimate Team's ranking with the help of the rewards from this mode. And will save you a lot of money buying fifa 23 coins from online sellers.