Business
Everything You Need to Know About Working in Supply Chain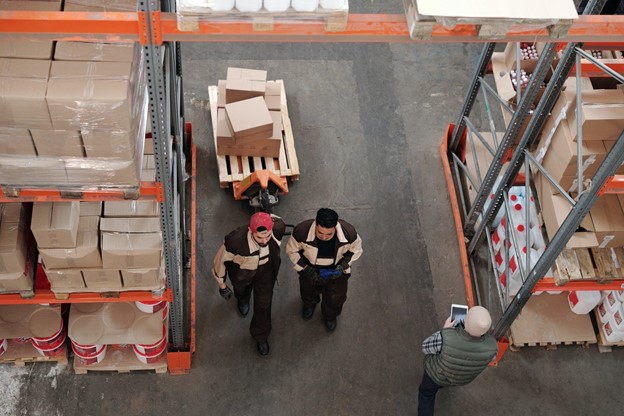 The supply chain is based on the network of activities, resources, and technologies. It delivers the products or services to individuals, companies, and government agencies—starting from delivering the raw materials to distributing the final product to the end-users.
The supply chain is a comprehensive and detail-oriented process that oversees the company's operations from the initial step till the completion of the final product delivery. In general, the supply chain includes sourcing of materials, manufacturing, procurement, coordination, sales, and supply processes.
It is essential to understand the dynamics of the supply chain to manage it properly and efficiently. A successful supply chain system can reduce costs, increase revenues, and help companies improve service delivery to customers.
Supply chain management keeps companies running and competitive. With an efficient supply chain system in place, you can deliver the right products at the right place on time.
Before embarking on your professional journey in supply chain management, you must know everything about it.
Steps in a Supply Chain Management
The process of supply chain management includes the following steps:
Plan the manufacturing and inventory processes. Make sure that supply and demand are equally balanced.
Manufacture the product by sourcing relevant materials.
Assemble the parts and test the product
Package the product for keeping in inventory or shipment.
Transport and deliver the final product to the consumer, distributor, or retailer.
Offer customer service support for high-quality services.
Career Outlook in Supply Chain Management
Supply chain management has something for everyone. It offers wide-ranging career opportunities in diverse fields. For instance, you can work in manufacturing, retail, inventory management, purchasing, warehousing, demand planning, transportation, and customer services. With the right educational degree, you can start your career in any of these fields. An Advanced degree in Supply Chain Management program allows you to kickstart your career in supply chain management.
Some common supply chain management positions include:
Business Analyst
Commodity Specialist
Demand Planning Manager
Director of Logistics & Distribution
Director of Operations
Director of Supply Management
Distribution Manager
Import/Export Specialist
Logistics Analyst
Operations Manager
Plant Manager
Process Improvement Manager
Production Planner
Project Manager
Purchasing Manager
Quality Systems Auditor
Strategic Procurement Manager
Supply Chain Manager
Transportation Planner
Transportation Specialist
Some of the job positions are discussed below to give you a clear idea of what you can expect from working in supply chain management.
Supply Chain Managers
Supply chain managers are responsible for maintaining logistics, updating the company's inventory, analyzing operational performance, and resolving issues. Other tasks include buying raw materials from suppliers, coordinating with vendors and suppliers for smooth functioning, and meeting quality and safety standards. They often work in project management positions.
Supply chain managers typically work in larger organizations, including consumer goods, automotive companies, food, and beverage industry, materials suppliers, companies, government, and military contractors, etc.
Transportation Managers
The duties of transportation managers include planning and supervising the functioning of transportation departments. They work for large size companies to handle fleet operations or any organization involved in moving goods or delivery of products, such as trucking companies.
Transportation managers perform duties in operations management, fleet management, traffic management, etc. They may work in grocery and food services, manufacturing and retail, the travel industry, moving companies, etc.
Purchasing Managers
Purchasing managers typically handle purchasing raw materials, products, or services from vendors and suppliers. Another job title for them is procurement managers. They have expertise in handling contracts, negotiating with suppliers, and dealing with vendors. They often work in the food and beverage industry, healthcare facilities including hospitals, medical supply and pharmaceutical companies, government agencies, home building, and the hospitality industry.
Types of Supply Chains
Companies select supply chain models while considering their infrastructure and needs. There are three types of supply chain models that are explained below.
Continuous Flow Model
The continuous flow model is well-suited for companies that manufacture the same products with slight variations. These products are in high demand. You can streamline the production process without facing any fluctuations by continuously replenishing raw materials.
Fast Chain Model
The fast chain model work is effective for companies that sell trendy products. These products have a limited time appeal. For instance, the fast fashion industry is based on this model. You have to take advantage of the current trends and quickly market the products after designing.
Flexible Model
The flexible model is best for companies that manufacture products, especially for holiday seasons. They face high demand for products during holidays followed by prolonged periods of little to no demand at all. This model allows companies to begin the production process in case of demand quickly and shut it down efficiently as soon as the season ends. To generate revenues, companies working on such a model have to accurately estimate and forecast raw materials, labor costs, and inventory.
Essential Skills Required to Start a Career in Supply Chain Management
Supply chain management is a diverse field dealing with various departments of a company. So, to become a supply chain professional, hard and soft skills are vital. You can excel in supply chain management by employing these skills.
Soft Skills for supply chain managers include:
Communication
Analytics
Critical thinking
Negotiation and persuasion
Reading comprehension
Time management
Problem-solving
Hard Skills for supply chain managers are:
Data analysis
Accounting and finance
Mathematics
Computers and computer systems
Inventory management
Project management
Process development and analysis
Team management and supervision
The expertise of software, database, scientific, and analytic tools
Looking Ahead in Supply Chain Management
With the boom in eCommerce, supply chain management holds a bright future for you if you are a tech enthusiast and detail-oriented professional. In eCommerce, technology plays an evident role by meeting the challenges of rapid delivery and streamlining of execution of operations in the supply chain.
Digital technology is continuously shaping the landscape of this industry. Technologies including artificial intelligence, the internet of things (IoT), blockchain, 3D printing, predictive analytics, autonomous vehicles, and drones are contributing towards the revolution in the infrastructure of the supply chain.
In the future, it would become crucial for professionals working in the supply chain to become adept at handling the design and operations of end-to-end global supply chains. They will need to make real-time decisions by considering the whole picture.
Conclusion
The supply chain is a fundamental component of all businesses to accelerate growth and improve service delivery. If you want to pursue a career in supply chain management, you must understand its working and get relevant skills to excel in this industry.