Education
Thinking of Enrolling Your Toddler in A Child Care Centre in Singapore? Here Are Things You Should Know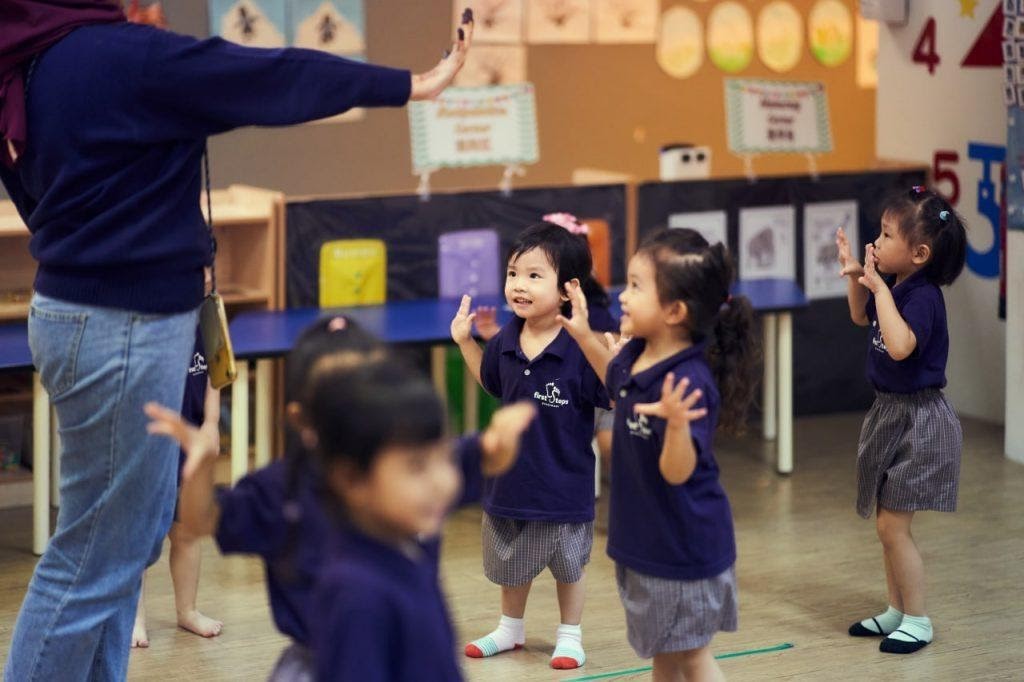 When juggling things between child-rearing, homemaking, and working from nine-to-five become overbearing for parents with little children, childcare centres can be of great help in lifting a part of the burden by providing assistance in taking care of the tiny tots. There has been an increase of these centres in the city as the demand continues to increase for childcare in Singapore.
So, do parents just choose whichever childcare centre that appears first on the list given by the Internet search engine? We think not. You may think it is that simple to just handpick a centre that could take over your place in the day, but in reality the impact that a childcare centre can do to the development of your child will have a lasting effect. Hence, it is advisable that, once you have decided fully that you are taking the bold step of leaving the care of your child in an institution's hand, you have made a thorough research of the type of environment you want your child to be in.
Not to worry because this article will help you know about information relevant to how childcare centres operate in Singapore. Likewise, we are tackling facts on what you should look out for when choosing the right centre for your child. Read on.
What Are Childcare Centres?
Childcare centres, otherwise known as daycares, are commercial care centres that offer half or full day child care programmes. Each centre offers a different approach in the type of programme that they use in providing the care that a child needs. The approach used is based on a certain type of early childhood philosophy, like the Magda Gerber's RIE Philosophy, Montessori, Reggio Emilia, Waldorf, etc. Childcare centres in Singapore are manned by educarers and teachers that are supervised by a director.
What Is the Difference Between an Educarer And A Teacher?
The educarers and teachers are primarily the childcare centre staff that oversees the needs of the children left in their care. An educarer is a licensed educator that works with children as young as 2 months up to 4 years old.  They take the responsibility of keeping the children safe and well-cared for. At the same time educarers facilitate activities that engage their holistic development.
Teachers, on the other hand, are also licensed educators. They handle classes for preschoolers that are within the ages of 18 months to 6 years old. Preschool teachers follow a curriculum that is focused on the growth of a child in the various areas of development, such as motor skills, language, social, physical, and emotional development.
How Does A Typical Day Look Like for Children In A Childcare Centre?
The flow of the programme in which a childcare centre operates may differ. A full day starts with health checks to ensure that each child is in excellent health before going through the day's activities. Breakfast usually follows after. Some childcare centre may include serving of food in their services, while others may require that the child bring their own food provided that the food preparation follows guidelines set by the management.
If you are choosing a childcare centre that already provides food for the children, be sure to go with one that offers a healthy menu. Children are then engaged in developing their different skills through play and lessons. Part of taking care of the young ones is to make sure they are clean.
Showers and diaper changes are done in the middle of the day for toddlers. Lunch is then served, followed by nap time. Once the tots are recharged from their afternoon break, another round of lessons and play is done.
What Are the Operating Hours of Childcare Centres in Singapore?
The Ministry of Social and Family Development in Singapore requires childcare centres to operate for 12 hours on Monday to Saturday. They should be open by 7 in the morning and closed not before 7 in the evening on Monday to Friday. On Saturdays, they are expected to operate by 7 in the morning and closed not before 2 in the afternoon. Childcare centres do not open on Sundays and official public holidays.
They also operate for only half a day on any 3 public holiday's eves. They should also take another 6 days off each year, wherein they are expected to devote 2.5 days of this closure to the training and development of their educarers, teachers, and other staff.
How Much Does It Cost to Enrol A Child in A Childcare Centre?
The cost of your child enrolling in a childcare centre may range from $720 to $2,500+ in Singapore. This would depend on the type of childcare centre operator that you would choose. In an effort to provide affordable access to childcare, the Singapore government has set centre-based infant and childcare subsidies. Take note that the government subsidy is only applicable to children that are citizens of Singapore who are enrolled at an ECDA-licensed childcare centre.
The amount of subsidy may differ depending on a household's income ceiling per month and whether the mother of a child applying for a subsidy has work or none. The Kindergarten Fee Assistance Scheme (KiFAS) is also available for kindergartens offering half-day services.
How Do You Know Which Childcare Centre Best Fits Your Child's Development?
Early childhood educators advise parents to seriously consider their child's temperament and personality when choosing a childcare centre. This goes to say that the kind of curriculum will play a crucial role on whether your child is a perfect fit for a specific centre. Parents may want to read about the different kinds of early childhood philosophies used in teaching and find out which type they feel is best used for the development of their child.
Likewise, the age of a child will also matter when picking a childcare centre. Children that are not past the age of 3 years will need more focused attention. Hence, it is recommended that the adults engage with them one-to-one. Children who are already 3 years and above are deemed ready for socialization, so placing them in a group care that encourages interaction with peers of the same age group is best for their holistic development.