Education
5 Reasons You Need Study Abroad Counselling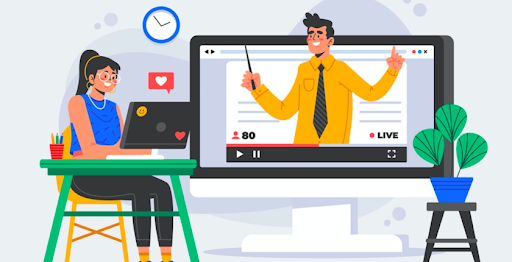 This in general means that a student wishes to gain knowledge outside the confines of their country. Studying abroad not only provides you the opportunity of getting a college degree or study a subject of your interest but also allows you to enjoy the culture and authenticity of that place. Studying abroad can be fun and exciting alongside benefitting your career.
A lot of students today wish to study in foreign universities and colleges to fulfil their dreams and receive opportunities that they might not be able to avail themselves in their country. It awakens a sense of independence and responsibility in students when they learn to manage everything solitary.
Benefits of Studying Abroad
Learning a new language- Studying abroad provides you with the opportunity to experience a new culture and learn a new language. Even though you could learn a new language in the vicinity of your home, but sometimes the language you learn is forgotten quickly because you do not use it that often. Being in the city/country where that language is native will make you fluent in it.
Better opportunities- Students generally tend to reach out for universities outside their country in search of opportunities in their field of interest that might not be available in their country. Some colleges/universities have specialized courses that meet the interests of the students and provide them with better guidance through expert teachers and professionals.
Gaining life experience- Studying abroad and living independently in a foreign country can be frightening but is definitely worth a try. It helps you gain self-confidence and makes your will-power stronger. Making new friends, learning the culture, travelling, understanding your interests and, many more benefits are provided when you go to study abroad.
If you are a student who is contemplating on whether to consult a counsellor or not, here's what you need to know.
Benefits of study abroad counselling
Guidance in finances
Often students who wish to go to foreign countries to study and achieve better opportunities are not aware of the way of approach to get admission in the abroad universities/colleges which leads them to be distressed and not being able to focus on their current engagements and exams they have to take.
Some of the universities/colleges are way too expensive for students belonging to average families and they are disheartened at not being able to admit in their choice of college. But there is a solution for it that they are often not aware of i.e. scholarships.
And this is where the role of a study counsellor holds the account. A study counsellor guides you through the best colleges/universities according to your subjects and interests, makes you aware of the scholarships and other funding methods available like student loans so that you can avail yourself the opportunity to get admission in your choice of college. Since the counsellors are highly experienced, they guide each individual according to the path best suited for them.
Connections with universities around the world:
Counsellors often have connections with universities/colleges around the globe and are aware of the changes or the environment of the university. They are aware of the funds the universities provide and the best time to avail these funds and scholarships. Some top universities also wish to understand your views and mindset to analyse your potential outside the curriculum.
There are a lot of counsellors available online and offline who tend to be available for your guidance. If you are not aware of counsellors available in your city, you can find them online. For an instance, if you are a resident of Delhi, search for a study foreign consultant in Delhi and you will be provided with a variety of counsellors distinguished according to your vicinity and ratings.
Student profile analysis:
You wouldn't want to go to a college/university not suited to your interests and needs. A study abroad counsellor analyses your profile and provides sessions so that you can make him/her understand your aspirations and interests better.
The guidance of a professional counsellor drives your attention to the fact that admissions are more than just filling out application forms. The professional counsellors provide you with the best college options according to your interests and your financial budget.
Visa guidance
Applying for a visa can be quite haphazardly since it involves a lot of steps and requires precision to do so. For a person who has never applied for a visa and has never been to a foreign country, this process can be quite overwhelming, but the professional counsellors are here for your aid. They not only guide you through the adequate path of choosing the University of your Interest along with maintaining the financial budget but also help you with the visa application process.
They provide free visa counselling, visa file preparation and, mock training for visa interviews. Their partnership with universities all over the world helps them to provide error-free applications, timely correspondences and, the best results on visa applications. The professional counsellors try to make the process hassle-free for you so you get the time to prepare for your departure and focus on your other engagements.
Pre-departure and Post-arrival briefing
A well-reputed counselling firm will provide you and your family with a pre-departure seminar on what to expect when you land, how to manage solitary and, whom to contact if required. This removes any doubts or fears a person might have in his/her mind when moving to an unknown country.
The duty of a counselling firm does not end even after your departure. They tend to make sure that your entire stay is smooth and comfortable and they remain available for you at the time of need.
According to a survey, Delhi is one of the leading cities to send their students to abroad and only 8% of these students have access to a full scholarships. Booking a study abroad counselling in Delhi has become a necessity for the students to avail the benefits of the universities and be aware of the funds and scholarships and much more.